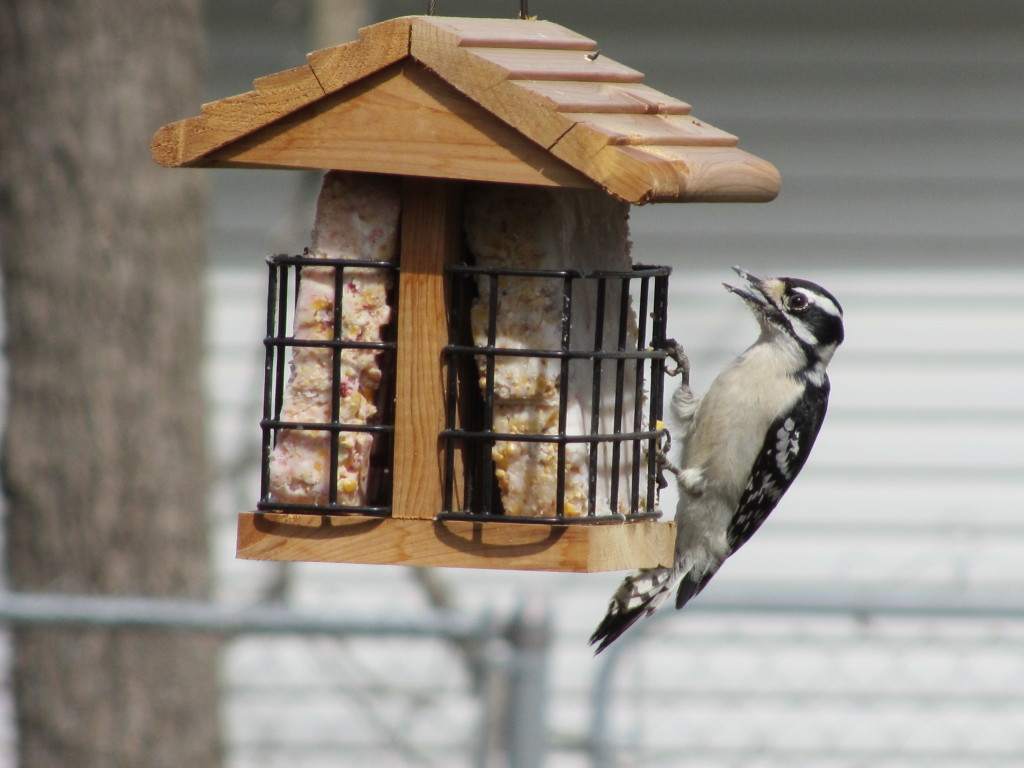 Photographers—even hobbyists like me—are always on the lookout for photographic gold. You know what I'm talking about. The shots that make the one behind the camera say yes and grin like a Cheshire cat while those later viewing the photos say "Wow" as they experience wonder, joy, peace, or any number of other reactions. Good photographs move us, don't they?
I find much of my photographic gold in wildlife shots, especially birds. Why birds? Mainly because they're plentiful here in town where I live. But they are also beautiful and amazing creations of God.
The sanctuary I've created for my winged neighbors by providing a backyard bird feeder and bird bath gives me the opportunity to focus on several different visitors on most days. Many of the birds are the ordinary varieties of our region, but every now and then I spot more interesting or seldom-seen-by-me birds stopping by for a snack or a quick refresher at the bird bath.
In my zeal to capture photos of my backyard visitors, sometimes I've almost missed seeing an unusual bird because I was so focused on getting shots of the more visible, ordinary birds that stop by. I've sometimes missed the photographic gold while focusing on the second best. And boy, do I ever kick myself when that happens.
Missing the gold while focusing on second best can happen in more spheres than just photography, can't it? Do we perhaps miss the gold of building relationship or memories while doing one more chore or checking off another item on our to-do list from work? Do we spend our spare time pursuing a hobby rather than spending time with an elderly parent or friend? Do we miss time with God while opting instead to stay in bed for another thirty minutes?
Let's look sharp for the extraordinary in our lives. Let's not spend so much time focusing on second best that we only catch a fleeting glimpse of the true treasure. Let's not miss the gold.
"'Martha, Martha,' the Lord answered, 'you are worried and upset about many things, but only one thing is needed. Mary has chosen what is better . . .'" Luke 10:41-42a
*When have you missed the gold while focusing on second best?
*My photo