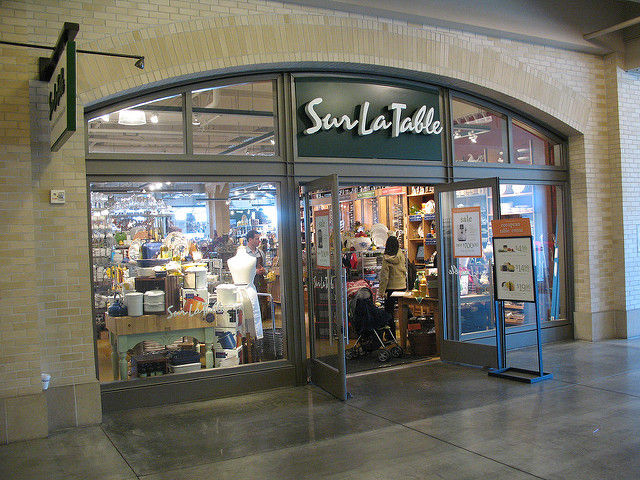 Mother of the Bride, when it comes time to register, your sweet girl might want to consider Sur La Table for one of her registries—especially if she and/or her groom love to cook and spend time in the kitchen. A cooking specialty store like Sur La Table will surely hit the spot for them, right?

The Sur La Table website has all kinds of registry helps: Creating, Finding, and Managing a Registry, Top Registry Gifts, Reasons to Register, Tips and Guides, information on Special Registry Events, and also a Gift Registry Concierge to assist you. You can receive help in the store, by phone, or online.
Sur La Table also offers free gifts for the couple. Some they'll get just for registering and others they'll qualify for after items from their registries are purchased. Sounds like a sweet deal to me!
So MOB, if your Mr. & Mrs.-to-be plan to cook up more than passion after they're married, why not send them over to Sur La Table? They might even thank you by inviting you over for dinner sometime!
*You might also like to read A Fair Trade Wedding Registry: Ten Thousand Villages, A Wedding Registry to Consider: Williams Sonoma!,  Wedding Registry to Consider: Pottery Barn!, and A Wedding Registry to Consider: Best Buy!
The new issue of Life Notes, my quarterly inspirational newsletter, comes out tomorrow. Sign-up is free and to the right!
*Flickr photo by Gary Soup, Creative Commons License