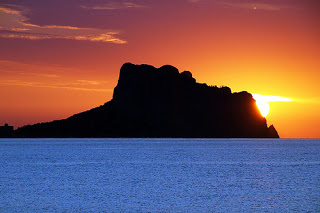 "Your word, O LORD is eternal; it stands firm in the heavens." Psalm 119:89
Our lives can change in a flash. Ask those who've lived through storms like Sandy or mass shootings like at the Aurora, CO theater. Ask those who've lost their jobs in the latest round of lay-offs or who've been told they're no longer loved or wanted in their marriages. Yes, this world is full of shifting sand.
So what can we count on today? The verse above from Psalm 119 holds the answer.
When we can't bank on anything else, when sure things even crumble and fall away, we can be confident that God's word will endure. More than that, it will not only endure but will stand firm as well. And of course, if God's word endures and stands firm, it follows that God himself will be the unchanging rock and sure foundation that we all so desperately need.
I'd say that kind of unchanging blessing is all the reason we need to give thanks during Thanksgiving week—and beyond as well. Some of us may have many things working against us right now, but we all have our eternal and steadfast God loving us and working for us each day of our lives. Let's never forget that God is for us.
May God give you a Thanksgiving holiday filled with the knowledge of his unchanging love and goodness, and may your hearts overflow with the peace that comes from trusting in the One who never leaves us or forsakes us. Our God—an unchanging blessing indeed.
Have a wonderful Thanksgiving week with your family and friends!
"God has said, 'Never will I leave you; neverwill I forsake you.'" Hebrews 13:5b
*What are you especially thankful for this Thanksgiving week?
*Flickr photo by felipe_gabaldon, Creative Commons License
*I'll be skipping my midweek post. Fun times ahead with family! See you next Sunday!