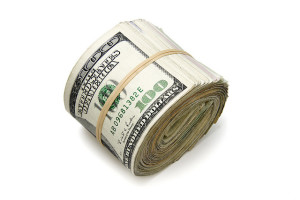 Mother of the Bride, on your MOB journey, you'll constantly be making decisions about how much to spend on different aspects of your daughter's big day—wedding attire included.
Questions like is it okay to spend a little more than I wanted to for this pair of shoes and should we go with the less expensive veil will pop up on a regular basis—and sometimes even play havoc with a good night's rest. That's understandable. Like any good mother of the bride, you're always looking for ways to trim wedding expenses.
Here's one simple guideline to use as you decide when it's okay to spend a little more for one wedding attire: If it's an item you or the bride (or someone else in the wedding party) will keep wearing for a long time, go ahead and buy the more expensive option if you'd like. A better quality product will more than pay for itself if you're able to get several years' use out of it.
Shoes? If you'll wear them for a long time, by all means get the better ones. The veil? Unless you have other daughters that might use it, that's pretty much a one-day use. You can find gorgeous options at reasonable prices.
Apply the how long will we wear it guideline with each attire purchase decision, MOB, and your decision-making agony will be cut in half. I can't promise a good night's rest, though—too many other things can interfere with that!
*You might also like to read Getting the Most Bang for Your MOB Buck, Budget Agreement with the Father of the Bride, Savings Tip for Bridal and Bridesmaids Bouquets, and Wedding Savings Tip: Borrow!

*For info about my book Mother of the Bride check out my Books/My Work page.
*The next issue of Life Notes, my quarterly inspirational newsletter with a giveaway in every regularly scheduled issue, will come out in early November. Sign-up is FREE and to the right! (If you're on a mobile device, scroll to the bottom of the screen and click View Full Site to find it.)
*Flickr photo by AMagill; Creative Commons License