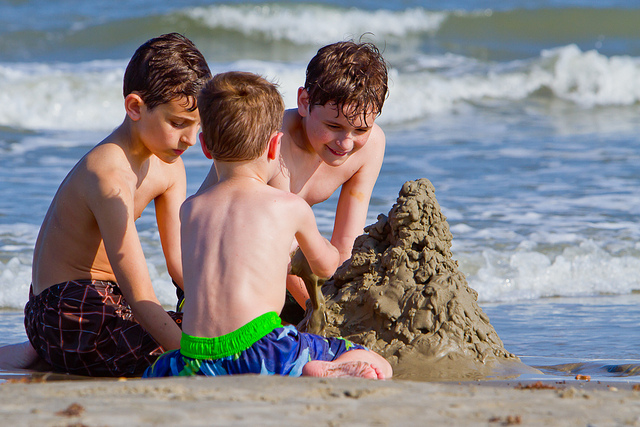 As summer winds down, let's rewind mentally and take some mental snapshots of the joys this fun-filled season bestowed. For each of us they'll be a little different while at the same time being much alike. May my latest poem help you recall the scenes of your own special summer!
Summer Snapshots
As the waning weeks of summer slip by
Its snapshots drift through our minds,
Classic moments, favorite memories
Keepsakes of the carefree days.
Toes painted for flip flop season,
Poolside parties and ballpark nights,
The grill fired up and ice cream churning
All part of the rhythm of summer.
Playing in sprinklers, drinks from the hose,
The Fourth filled with fun and fireworks,
Friends and fishing, bike rides and berry-picking
Each day holds hope for adventure.
Zoo days and picnics, gardens and flowers,
Loading the car for road trips,
Mountains and beaches, sunblock and shades
All leaving the gift of memories,
All captured in summer's snapshots.
"The LORD has done great things for us, and we are filled with joy." Psalm 126:3 NIV
*What are your favorite snapshots from this summer?
*The new issue of Life Notes, my quarterly inspirational newsletter with a giveaway in every regularly scheduled issue, came out earlier this month. It's not too late to receive it. Sign-up is free and to the right! (If you're on a mobile device, scroll to the bottom of the screen and click View Full Site to find it.)
*For info about my book Mother of the Bride and also my Wedding Inspiration cards, check out my Books/My Work page.