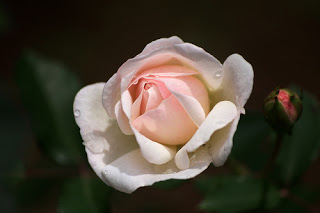 You've heard it said that prayer changes things. Well, sometimes.
Sometimes we see God answer our prayers through changed circumstances or hearts, but other times things don't change. The house goes into foreclosure. The divorce is finalized. The cancer rages on and finally wins the battle. For whatever reason, God, in His infinite — and loving — wisdom has not seen fit to change the thing we've brought to Him in prayer time and again.
But one thing I've found to be true about prayer is that even when God doesn't grant the change I desire — when He says "no" or "wait" — prayer still brings about change. It changes me.
As I bring my burdens to Him in prayer, changes take place in my heart. Sometimes they're dramatic and instantaneous, but more often than not, they blossom a step at a time as God does the work in my life that will draw me closer to Him, that will conform me into His image.
Anxiety and worry melt into peace and calm assurance in my heavenly Father. Anger and unforgiveness grow into grace, like the grace given so freely to me. Bitterness that may have crept in gets uprooted while negative feelings about someone are replaced by compassion and love. My wisdom and need to control give way to the blessed relief of trusting utterly in Him.
So even when it seems that prayer is not changing circumstances the way I'd like, I'm grateful to know that coming to God in prayer indeed does a transforming work. I'm grateful to know that prayer changes me. How about you?
"And we, who with unveiled faces all reflect the Lord's glory, are being transformed into his likeness with ever-increasing glory, which comes from the Lord, who is the Spirit." 2 Corinthians 3:18
*Flickr photo by kabils, Creative Commons License
*It's not too late to receive the current issue of Life Notes (my quarterly inspirational newsletter). Sign up is free and to the right!