Mother of the Bride, is your daughter hoping to include touches of elegance in her wedding day celebration? If so, one of the perfect places to display elegance is in the wedding cake design. Remember, the wedding cake is quite often the centerpiece star of the show at the reception so why not let the bride's wedding style shine here!
The "white on white" cake pictured above is a great example of one design your elegance-loving daughter might like to consider. "White on white" itself speaks of classic elegance not to mention the gorgeous white flowers with pearl centers and the inclusion of the traditional wedding tulle. What wedding, in fact, would be complete without some tulle somewhere? 
Be sure to share this idea with your sweet daughter, MOB—and have fun considering all the options out there. And just think, after she's decided on a design, it's time to go for taste tests. That's where the real fun comes in! Enjoy!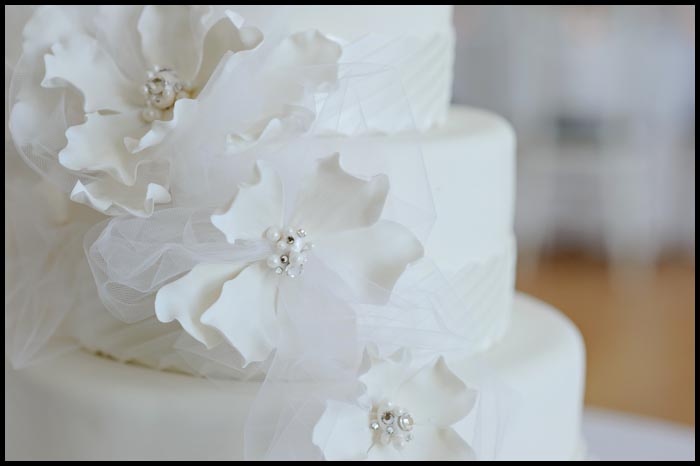 *You might also like to read Wedding Cake Roundup and Elegant Mini Cakes Wedding Cake Ideas.
*For info about my book Mother of the Bride check out my Books/My Work page.
*The next issue of Life Notes, my quarterly inspirational newsletter with a giveaway in every regularly scheduled issue, will come out in early August. Sign-up is FREE and to the right! (If you're on a mobile device, scroll to the bottom of the screen and click View Full Site to find it.)
*Flickr photo (top) and Flickr photo (bottom) by Corey Ann; Creative Commons License