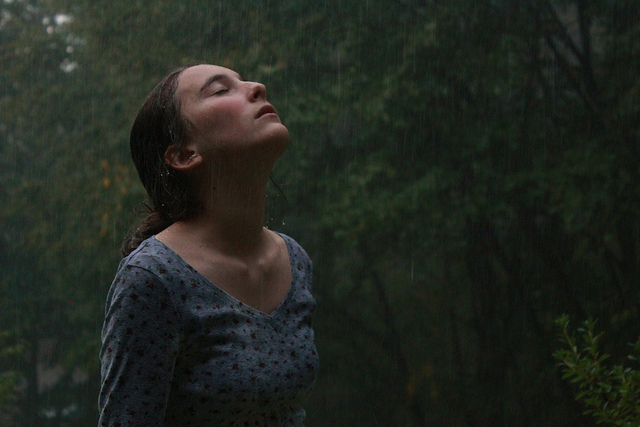 When you picture someone praising God, what image comes to mind? A fellow worshipper singing with uplifted hands during Sunday morning services? Your own personal worship enjoyed out in the beauty of God's world? Maybe a friend's smiling face as she gives glory to God for an answered prayer or unexpected blessing?
All these joyful images paint beautiful portraits of praise, but I can think of a sacrifice of praise that must be even more beautiful and precious to God. I'm thinking of praise voiced through pain.
What could be more precious to the Father than praise offered through tears of heartache and grief? What more meaningful sacrifice could there be?
When someone, from the very depths of pain and sorrow, lifts a tear-stained face heavenward and praises God even as they weep, what could touch the Father's heart more? How could he feel more loved than when his child shows such complete trust in him? Than when she chooses to believe in his love and goodness even when it feels as if he's forsaken or forgotten her. Now that's a sacrifice of praise.  
I've wept my praise most recently as my heart hurts for our daughter and son-in-law who are weathering an ongoing personal heartbreak. As we submit to God's will in painful circumstances, I think of Jesus before his arrest and crucifixion and how he prayed "not my will, but yours be done."(Luke 22:42b) Do you think he might have wept his praise in the Garden that night?
If you're hurting, friend, I encourage you to offer praise to God through your tears. Don't worry if your voice quavers and breaks, if your song of praise sounds weak. It will sound perfect to the Father. He will treasure your precious sacrifice of praise.
". . . let us continually offer to God a sacrifice of praise—the fruit of lips that confess his name." Hebrews 13:15
*When have you praised God through tears?
*Flickr photo by martinak15