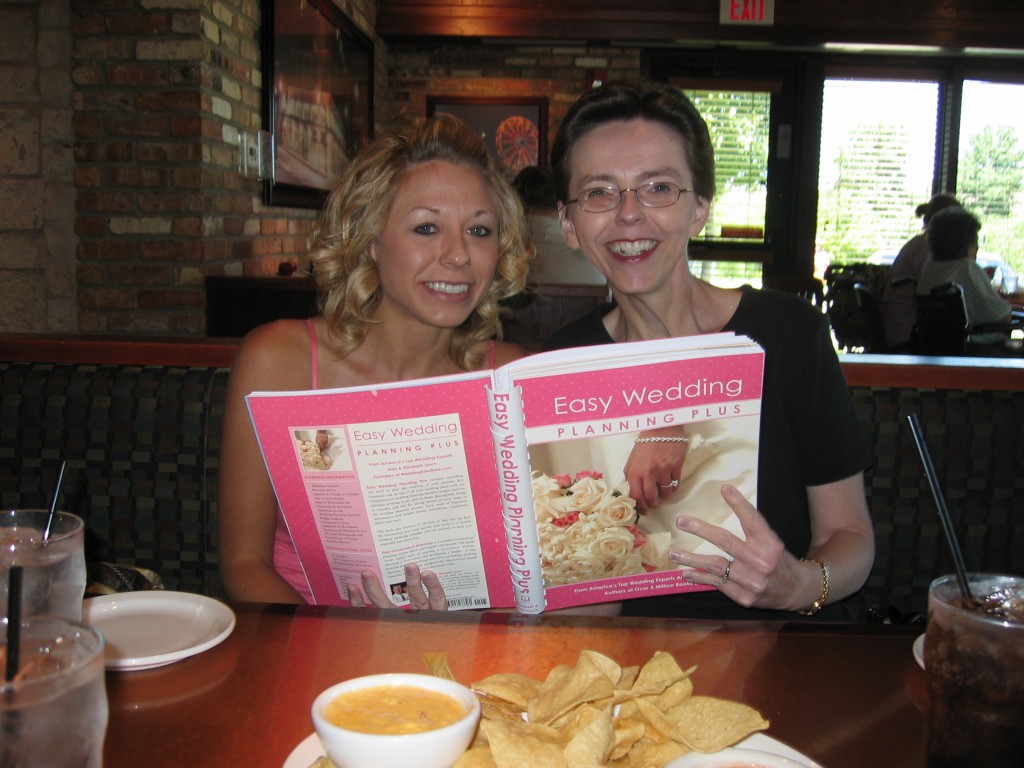 Mother of the Bride, I hope you're hanging on tight because you and your daughter are on the ride of your lives. The adventure of planning a wedding rivals any rollercoaster you'd dare to climb on together, doesn't it?
Don't let this once-in-a-lifetime experience with your girl get lost in the haze of jam-packed days. Make sure to keep a record of it
The easiest way to remember your wedding planning journey is literally right at your fingertips—yes, your photo-taking fingertips. Keep your camera handy and be ready to snap a picture (or two or three!) of the wedding planning event of the day.
Shopping for the bridal gown? Take photos where allowed. A day of cake-tasting? Capture the yumminess as you live it. At the salon before the bridal portrait? Go crazy with your camera. You get the picture. (Sorry, couldn't resist that!)
I'm glad I thought to use my camera to chronicle the wedding planning adventures I shared with my daughters. I just wish I had remembered it more often. When you're up to your wedding-planning neck in color swatches and china patterns, snapping photos can easily get overlooked.
So MOB, try to remember that the photos you capture today will become the irreplaceable record tomorrow of the bridal ride-of-your-life you whizzed through with your altar-bound daughter. And take it from me, you'll be grateful for each memory you preserved.
*What will you do with the photos you take of you and your daughter's wedding planning journey? I made prints and put them in a special album, but there are lots of creative ways to save your memories. Share your ideas with a comment, please!
*Photo taken by Kristin when we were planning Kelli's wedding