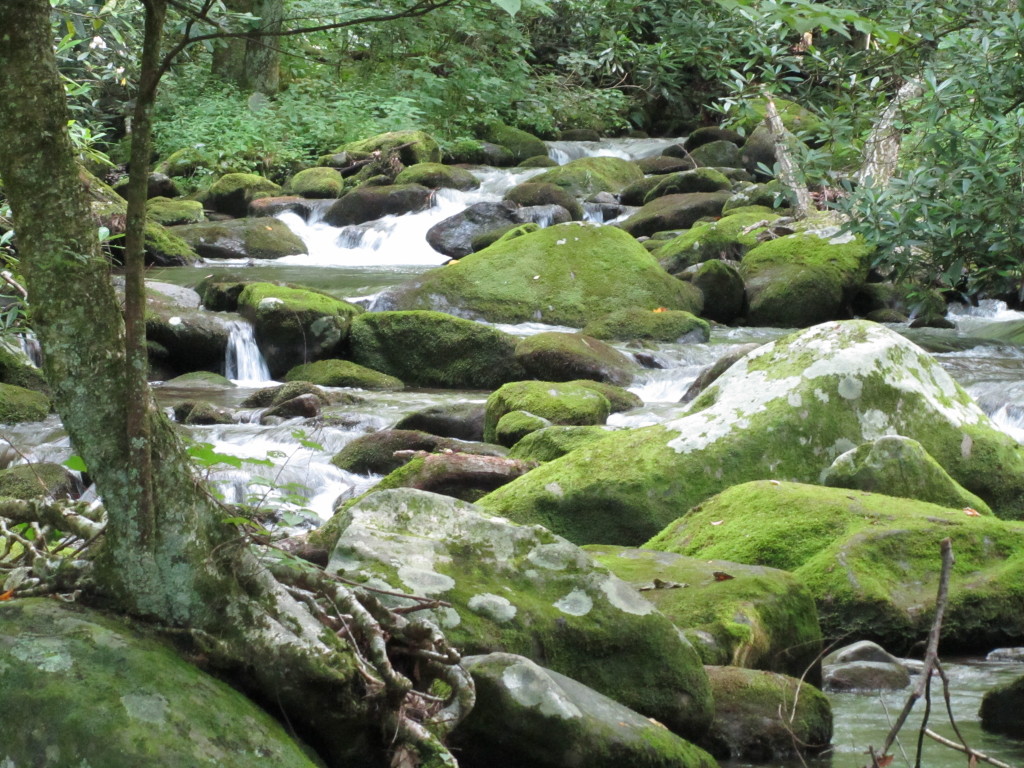 "As they pass through the Valley of Baca, they make it a place of springs . . ." Psalm 84:6a
People have had to travel through tough times and places since the beginning of time. Ever since sin entered the world through Adam and Eve, difficulty and suffering have touched our lives.
In the verse from Psalm 84 above, pilgrims on their way to observe the religious festivals in Jerusalem (see v. 5) passed through the Valley of Baca—a valley of suffering. My NIV text note tells me that "Baca" means either "weeping" or "balsam trees." It goes on to say that balsam trees were common in arid valleys. So whether the meaning here is a place of weeping or an arid place, both paint pictures of difficulty and suffering. The pilgrims didn't have it easy. They had to travel through tough places.
Today believers are still pilgrims traveling through tough places, through valleys of weeping or struggles. Each one of us is walking life's road toward our heavenly home. Each one of us faces tough places along the journey. Places and times when grief, trials, or spiritually dry times overwhelm us. Like the pilgrims of old, we don't have it easy.
But notice how the scripture tells us that these Old Testament pilgrims made their valleys of weeping into places of springs. If you're like me, you're wondering how in the world they did that. Again, an NIV text note gives further insight. It says that the pilgrims' expectations of joy transformed the difficult ways into places of refreshment. The promise of coming joy helped see them through.
So how can we transform our valleys of suffering into places of springs? Here are five ways that might help us:
1. Keep our eyes on the Lord and turn to him for solace. Even during our toughest times, he can supernaturally give us comfort, strength, refreshment, and even joy when we look to and depend on him.
2. Like the Old Testament pilgrims, expect and look forward to future joy. Instead of focusing only on the grief or difficulties we are currently dealing with, let's keep an eye on future days when joy will be our portion again.
3. Find something every day to be thankful for. Expressing gratitude for something—for anything positive we see in the midst of our struggles—can lighten the moment, lift our spirits, or give us a fresh perspective.
4. Instead of isolating ourselves, stay involved with others and allow them to provide the comforting touch or encouraging word we need. Remember, God uses people to apply balm to our hurting hearts.
5. Read from the Bible every day—even if it's just a few verses. God's Word is living and active (Hebrews 4:12). It can provide refreshment and comfort and wisdom and everything else we need on any given day. It has been a lifeline for me nearly all my life.
As we apply these strategies—and others you may be thinking of—I can almost guarantee that God will bless us with moments of refreshment in the tough places of our lives.
God wants to show us his love and he will honor the efforts we make as we look to him. We may not have it easy all the time, but we do have a God who walks with us and is able to transform our valleys of weeping into places of springs. Let's keep our eyes on him.
"He turned the desert into pools of water and the parched ground into flowing springs;" Psalm 107:35
*Which of these strategies have made a difference in your life during tough times? What else could you add to the list?
*My photo