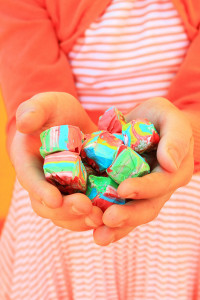 The one who gives also receives.
It's a principle we see proven true time and again. In fact, we'll often hear the doer of a kind deed claim that she has received
the bigger blessing
.
Ralph Waldo Emerson expressed it like this years ago: "Happiness is a perfume you cannot pour on others without getting a few drops on yourself."
Let's go add some fragrance to the world!
". . . remembering the words the Lord Jesus himself said: 'It is more blessed to give than to receive.'" Acts20:35b
*How did you recently get a few drops of happiness on yourself as you poured it out on someone else?
*Flickr photo by Pink Sherbet Photography, Creative Commons License
*The next issue of Life Notes, my quarterly inspirational newsletter, will come out in early February. Sign-up is free and to the right!