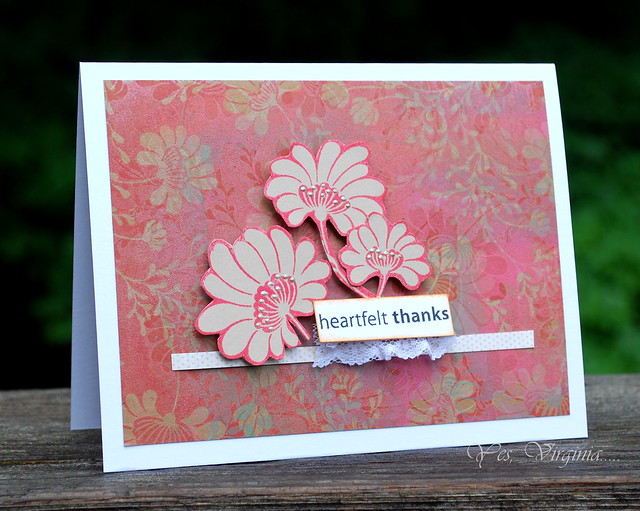 Mother of the Bride, as your daughter's wedding day unfolds, you will notice which vendors really shine in carrying out their roles. Hopefully they'll all do a wonderful job, but one or two will probably disappoint. On the other hand, one or two will amaze. And those are the ones that will make your day.
So when a vendor does a top-notch job and goes above and beyond what you expected, why not send him or her a thank you note in the days following the wedding? Why not return the blessing? I guarantee you will make her day with your thoughtful gesture. After all, words of appreciation keep us all encouraged and motivated to do our best, no matter the work we do.
Here's the note I sent the cake designer who not only crowned our daughter Kristin's wedding reception with a taste of heaven but surprised us with a beautiful visual touch to all of our tables as well:
Emeline, I just had to drop you a note to thank you for the absolutely wonderful job you did on the cakes for Kristin and Shawn's wedding. They were beautiful and out-of-this-world delicious! I also so appreciated the fresh flower petals you sprinkled around on the tables—that was such a special unexpected surprise. It added so much to the beauty of the tables. Thanks for going out of your way to do that for us!
God blessed in so many ways to help us have a wonderful wedding celebration, and you were one of those blessings.
Thanks again!
Cheryl Barker
Not only did my note bless this vendor (she sent an email thank you that same day), but it gave her another name she could add with confidence to her list of references. Remember, giving a glowing report when asked about a vendor's services is another terrific way to keep showing your appreciation in the future.
Even though you may be ready to close the books, MOB, on your wedding responsibilities as soon as you pull away from the reception venue, take a moment to thank those who helped make your baby girl's big day extra special. It's your turn to bless them!
*You might also like to read Time-Saving Tip: Insider Info from Vendors and Wedding Savings Tip: Ask for Price Breaks.
*For info about my book Mother of the Bride and also my Wedding Inspiration cards, check out my Books/My Work page.
*The next issue of Life Notes, my quarterly inspirational newsletter, comes out in early May. One lucky subscriber (new or current) will receive a $15 gift card to Barnes & Noble and a signed copy of my book to use personally, give as a gift, or donate to a library. *Temporary problem with Life Notes sign-up. To sign up, just contact me.