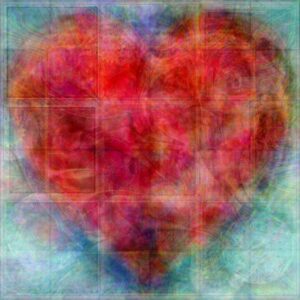 ". . . I prefer to appeal to you on the basis of love." Philemon 9 NIV
Have you ever been asked to do something that the world might call crazy or naïve? Many times as believers we are called to do just that.
The apostle Paul's words of appeal above come from a letter he wrote to his dear friend and fellow worker Philemon. Philemon's slave Onesimus had apparently stolen from him or wronged him in some way and then run away. After that, Onesimus met Paul and became a Christian and was then ready to return to Philemon and make things right between them.
This is where Paul came in. He acted as an agent of reconciliation, appealing to Philemon to welcome Onesimus back as if he were welcoming Paul himself (read the short book of Philemon for the entire beautiful story told in just twenty-five verses.)
In other words, Paul said, if you love me, forgive and welcome him. More than that, the implication here is also an appeal to act out of love for Christ—to extend the love that Christ himself would extend.
I wonder if there are any situations in our lives right now where the Lord might be saying, "I appeal to you on the basis of love . . ." Has someone wronged us or someone we love? Or maybe a person noted for bad or even criminal behavior has recently come to know Christ. Many times our first reaction is to say, "Yeah, sure."
But what would the Lord have us do? I think his message to us would be the same as the one Paul sent to Philemon so many years ago—if you love me, forgive and welcome him.
How can we do any less than offer forgiveness when the Lord has extended unconditional love and forgiveness to each of us? Let's do what he wants us to do. And let's do it on the basis of love.
"Bear with each other and forgive one another if any of you has a grievance against someone. Forgive as the Lord forgave you." Colossians 3:13 NIV
*Who will you forgive on the basis of love today?
*The next issue of Life Notes, my quarterly inspirational newsletter with a giveaway in every regularly scheduled issue, will come out in early November. Sign-up is FREE. *Temporary problem with Life Notes sign-up. To sign up, just contact me.
*For info about my book Mother of the Bride check out my Books/My Work page.