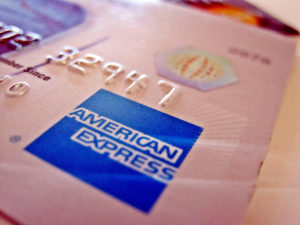 At the beginning of a new year, many of us are looking for ways to trim down, both physically and financially. Saving money always feels good and getting the most value for our money makes us smile as well. Sometimes we get downright giddy over a good deal!
Want to know how to get the most bang for your MOB buck, Mother of the Bride? Here's my tip: Put your checkbook away and use your credit card when paying for wedding expenses.
Don't get me wrong. I'm not advocating racking up charges that you don't have the money to cover. But since you're going to be making lots of purchases—and some of them very big—why not take advantage and rack up the points on your credit card so you can purchase free flights or other free items?
In other words, let the money spent on the wedding work twice for you—once to make your sweet daughter's dreams come true and the second time to make your dreams come true. Another win-win on the wedding front!
*You might also like to read Wedding Planning Tip: Ask for Price Breaks, Wedding Savings Tip: Make It Yourselves!, A Simple Wedding Expense Tip, Wedding Savings Tip: Borrow!, Let Bridesmaids Bouquets Perform Double Duty, Wedding-Themed Shower Gifts, and Christmas Gifts for the Bride.
*For info about my book Mother of the Bride check out my Books/My Work page.
*The next issue of Life Notes, my quarterly inspirational newsletter, comes out on Thursday Feb. 1st. One lucky subscriber will receive a $15 gift card to Starbucks and a signed copy of my book to use personally, give as a gift, or donate to a library. New subscribers this week won't be included in this giveaway but will be included in all future giveaways. Sign-up is free and to the right! (If you're on a mobile device, scroll to the bottom of the screen and click View Full Site to find it.)
*Flickr photo by Images Money, Creative Commons License