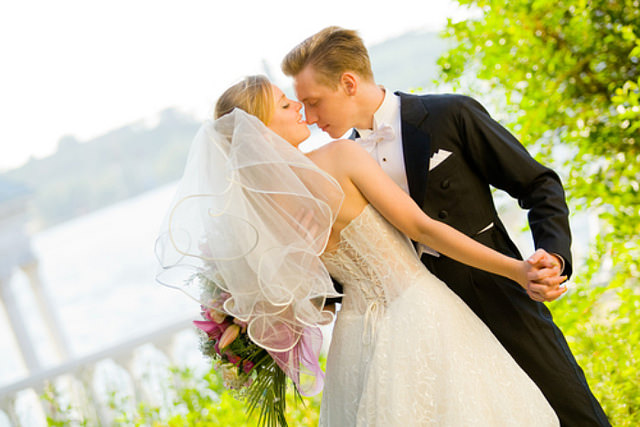 Mother of the Bride, if your daughter has found the gown of her Big Day dreams, it's now time to start thinking about a veil. Be aware that some brides will prefer not wearing a veil at all, but if your bride-to-be is not in that group, you'll want to help her carefully consider what would look best with her particular gown.
An elegant and classic choice that looks good with numerous bridal gowns is the corded veil. The simple cord adorning the edge of the veil, whether single or double-tiered, works especially well with gowns featuring a lot of detail. Something simple in a veil perfectly complements the gown then rather than competing with its already gorgeous detail.
Do you think a corded style might be the answer to your sweet girl's bridal veil needs, MOB? If so, be sure to put it at the top of your list of suggestions. She just might agree!
*You might also like to read Bridal Veils: The Birdcage Veil, In Lieu of a Veil: Floral Bridal Combs or Hairpins, and Bridal Headpiece Idea: The Flower Crown.
*Top of post Flickr photo by outreachr.com, Creative Commons License; bottom photo of my daughter Kristin by Chris Humphrey Photographer