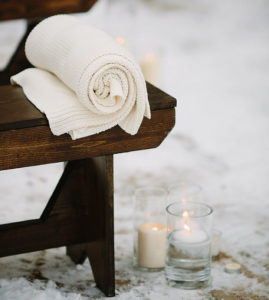 My summer has been jam-packed, Mothers of the Bride, so I'm taking a blogging break until after Labor Day. Summer is busy for everyone, but launching my book Mother of the Bride and becoming Grandma to another set of twins has taken busy to a whole new level in my life. And if anyone understands busy, I know you will, MOBs!
But never fear, when I take a break, I always try to leave you with some help. Since those of you helping your daughters plan winter weddings have probably reached the stage where you're beginning to think about favor ideas, I thought I'd share some favor help this time.
I hope the links below, MOBs, lead you to the perfect favors for your upcoming winter weddings!
30 Favor Ideas for Winter Weddings from Bridal Guide 
Top 9 Winter Wedding Favors from The Knot

18 Unique Winter Wedding Favor Ideas from Martha Stewart Weddings  

Winter Wedding Favor Ideas on Pinterest 
*You might also like to read Wedding Favors That Grow: Tree Seedlings! and A Break for Me, Great Links for You.
*Flickr photo by cat mayer, Creative Commons License