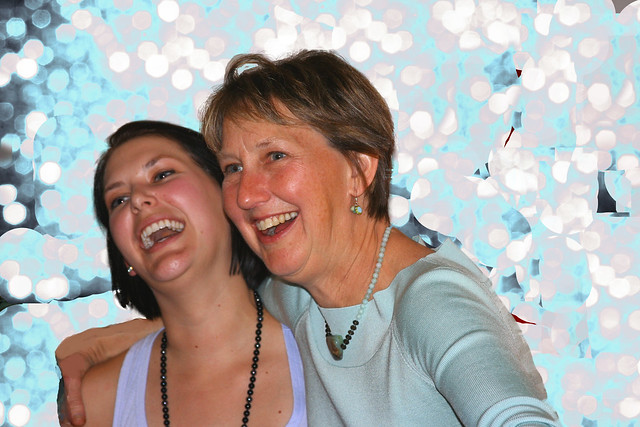 Mother of the Bride, as you help your daughter plan her wedding, remembering certain key words—power words—will help you keep your sanity and maintain good relationships as well. If you keep these words in mind, you will make it to wedding day a little less frazzled and ready to enjoy one of the best days in your family's life.
So when you think of wedding planning, remember these power words and tips:
Write – Write everything down. Don't depend on your memory.
Example – Be a good example. Others will follow your lead.
Daughter – It's her wedding, not yours.
Delight – Delight in the moments and enjoy the journey.
Instruct – Give specific instructions to avoid misunderstandings.
Nap – Don't underestimate the benefits of a nap. Practice self-care.
God – Trust God to work things out for the best.
Pray – Pray, don't worry. Take all of your concerns to God in prayer.
Laugh – Find the humor in every situation and laugh often.
Ask – Ask for help. Don't try to do everything yourself.
Nice – Be nice in your interactions with everyone. Kindness will win the day.
New – Try new things. Rise to the occasion and step out of your comfort zone.
Ideas – Be open to ideas. Encourage the bride to consider several before making a decision.
Nix – Nix negative thinking. Focus on the positive and turn problems over to God.
Give – Give your love, time, talents, resources, understanding, acceptance, forgiveness, and the
benefit of the doubt.
MOB, if you put these words into practice, your wedding planning efforts will be a success plus you'll be the greatest of blessings to your precious daughter and your new son. God bless you and God bless your wedding planning!
*You might also like to read Wisdom and Encouragement for the Mother of the Bride, Spirit and Soul Refreshment for the Mother of the Bride, A Prayer for Weary Mothers of the Bride, Mothers of the Bride Need Prayer, and Mother of the Bride Pep Talk: Encouragement For You. 
*For info about my book Mother of the Bride and also my Wedding Inspiration cards, check out my Books/My Work page.
*The current issue of Life Notes, my quarterly inspirational newsletter with a giveaway in every regularly scheduled issue, came out yesterday. It's not too late to receive it. Sign-up is FREE and to the right! (If you're on a mobile device, scroll to the bottom of the screen and click View Full Site to find it.) *Temporary problem with Life Notes sign-up. To sign up, just contact me.