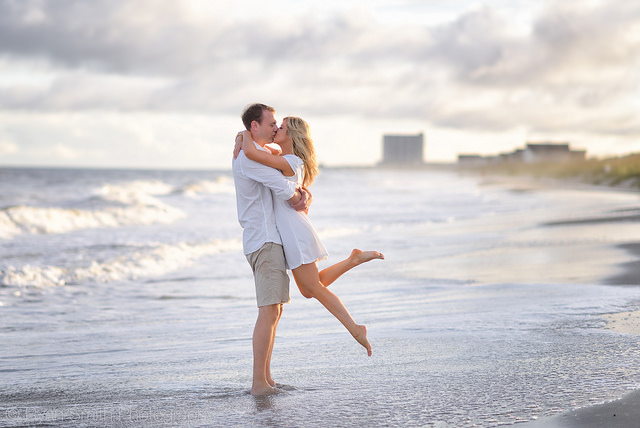 Mother of the Bride, is the engagement photo session for your daughter and son-in-law to-be fast approaching? If they are compiling ideas to share with their photographer, here's one today that they might want to add to their list.
A sweep her off her feet shot is both romantic and fun and could easily be included in the shoot no matter the locale. The beach shot above is beautiful, but a similar shot taken at a park, in a hayfield, on a university campus, or on a downtown street or mountainside can be equally perfect. The love and fun will shine through whatever the setting.
So MOB, see if your darling girl's groom would like to sweep her off her feet again—this time for the camera!
*You might also like to read Engagement Photo Idea: Include Heart Balloons!, Engagement Photo Idea: The Eskimo Kiss!, Engagement Photos: Consider a Night Shoot, and Engagement Photo Idea: Frame That Moment!

*Flickr photo by Ryan Smith Photography, Creative Commons License