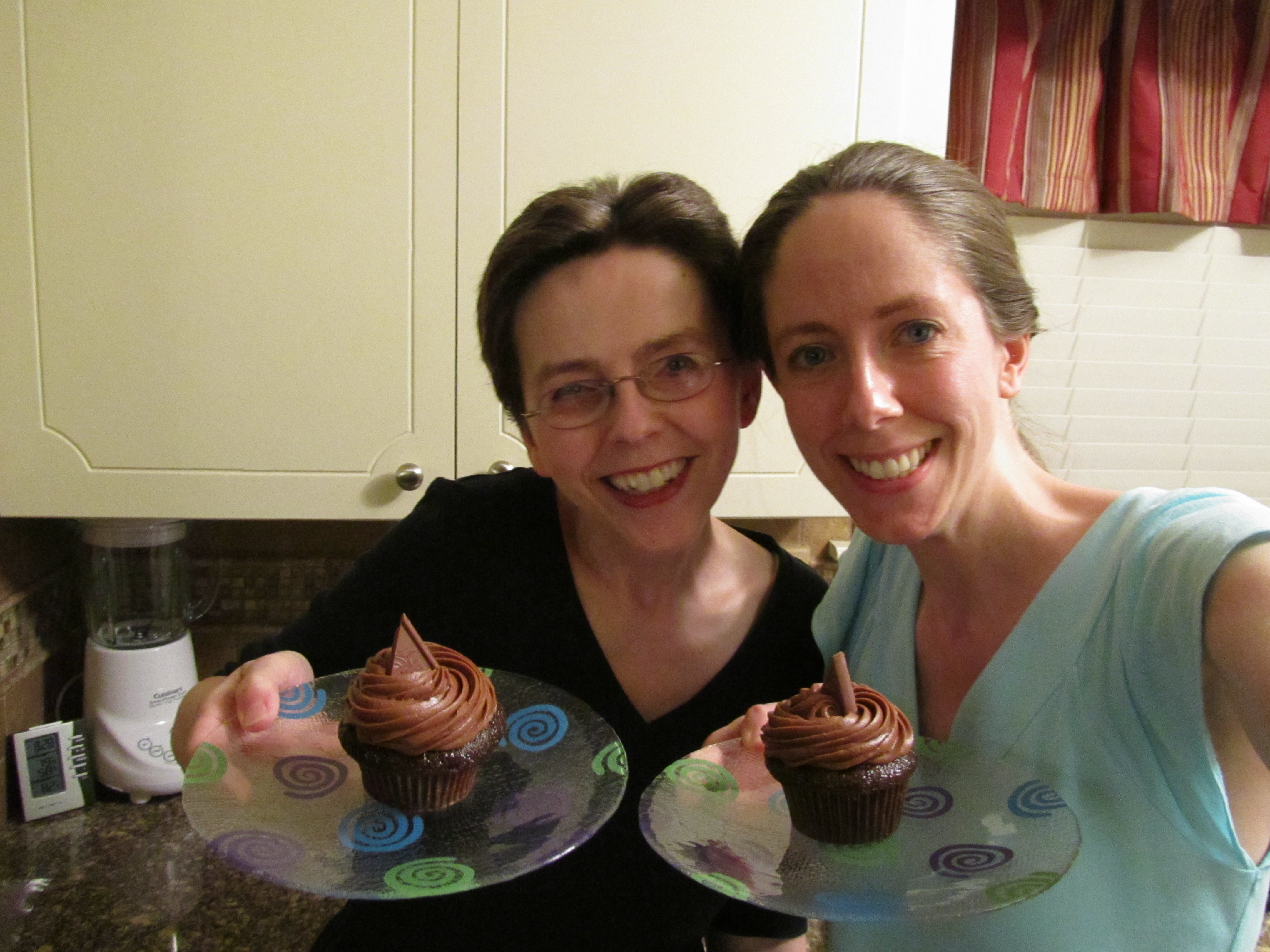 Feeling under pressure yet, Mother of the Bride? Chances are, no matter where you are in your MOB journey, you're already feeling stressed about something.
Instead of letting the pressure mount or cracking under the strain, apply the age-old remedy of laughter. Think of things that make you smile—or even out-and-out belly laugh—and indulge in them regularly. And don't feel a bit bad about taking time for yourself. MOBs need laughs and lots of them to make it through to Wedding Day with their sanity still intact.
I get giddy-silly when indulging in a decadent dessert with my daughters or a girlfriend. What about you? What causes you to erupt into giggles? What are you waiting for? Go forth and do it—you have my blessing!
*How can you apply the remedy of laughter in your life today?
*Photo is one my daughter Kristin took of the two of us during one of our giddy-silly times.