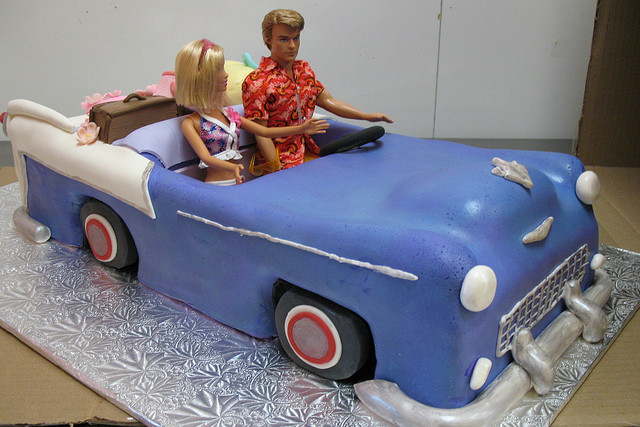 When it comes to groom's cakes, the possibilities are wide open. True, some grooms opt for a more traditional—and yummy—chocolate layer cake decorated with decadent chocolate frosting and juicy strawberries, but many others have big fun with their choices since the groom's cake is one aspect of the wedding that truly is all about them.
Mother of the Bride, if your son-in-law to-be loves cars, trucks, or motorcycles, why not suggest that he choose his favorite set of wheels for his groom's cake? If he's into old-model classic cars, he could go with something similar to the cake above. If he has a dream car or truck on his maybe-some-day wish list, he might want to let the baker go to town and make his dream come true in cake-form on his wedding day!
Since every guy loves a great set of wheels, some vroom vroom might be the perfect choice for your daughter's love. And if he's one of those bad boys, he might want to go with the option below—a motorcycle! So hang on, MOB—the ride is just starting!
*You might also like to read Groom's Cake Idea: Alma Mater Pride and Groom's Cake Idea: Law Books (or any other books!).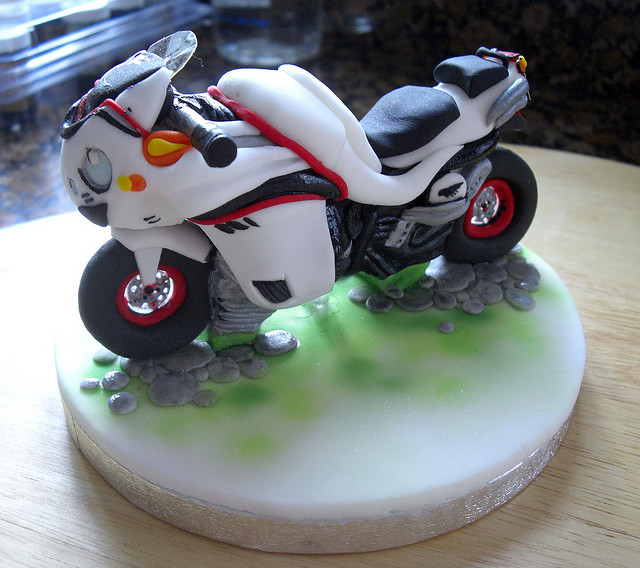 *Flickr photo (car) by Jamie Anderson, Creative Commons License
*Flickr photo (motorcycle) by the-icing-on-the-cake. (Jo), Creative Commons License