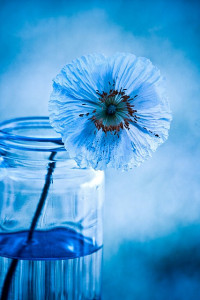 It's no secret to most of you that I've been dealing with a broken heart the past few weeks. For those who don't know, I lost my mom unexpectedly a few weeks ago as a result of injuries she sustained in a car accident.
My heart—and the hearts of our entire family—also sustained injury. They've been pierced and torn in two by the grief of losing Mom. My poem "Fragile" gave a glimpse into what that grief has looked like in my life and how God is helping me through it.
Today I'd like to tell you how God has applied balm to my broken heart and show you what it has looked like. It has looked like you. It has looked like every person who has reached out to me and my family in love.
Yes, God has ministered to me through his Word and through music, but the main avenue of healing balm has come through caring people—through words and gestures of concern and love.
Every word, every touch has been balm to my broken heart. Some of you came to be with us, to stand with us, to listen to us, to cry with us. Others sent cards or plants or flowers. Some gave practical gifts like food, stamps, and cash. And countless others showed their support and promises of prayer through comments and "likes" on Facebook or here on my blog. Each gesture has given comfort.
Thank you, friends, for showing your love and support. If you've ever wondered if a few words or a card or a comment on Facebook can help someone who is grieving, let me assure you they can. Each one makes a difference.
So join me, won't you? Let's be balm to the broken hearts around us. Let's make a difference.
"He heals the brokenhearted and binds up their wounds." Psalm 147:3
*When has God used others to apply balm to your hurting heart?
*Flickr photo by Nina Matthews Photography, Creative Commons License
*It's not too late to receive the new issue of Life Notes, my quarterly inspirational newsletter. It's a special Advent issue this time. Sign-up is free and to the right!