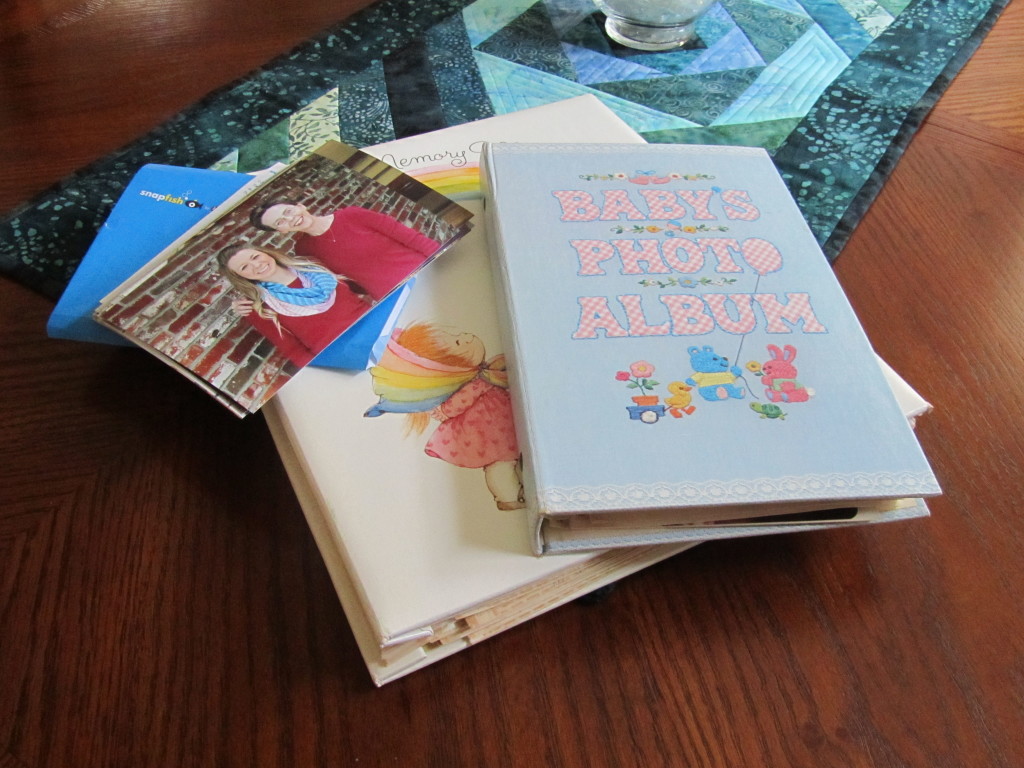 Mother of the Bride, I have some short and sweet advice for you today—gather photos for the Wedding Day slide show fairly early in your wedding planning journey. This is something you don't want to put off until crunch time.
True, you'll want to include some of the happy couple's engagement photos which probably won't be ready until later on, but you can start going through old photo albums and/or files on your computer as soon as you know a wedding is on the horizon. Select your favorite photos from your sweet girl's growing up years right on up through the days she started dating her knight in shining armor. And make sure the groom knows that he and his family should be selecting their photos, too.
Give yourself a break, MOB, and do your part for the slide show before things start piling up on you. You'll be so glad you did when you're coming down the home stretch!
*You might also like to read Wedding Day Checklist: Containers for Leftover Cake, Wedding Day Need: Corsage and Boutonniere Pinner, and Day Before Wedding Tip: Preview Flowers.
*The next issue of Life Notes, my quarterly inspirational newsletter, will come out in early May. Sign-up is free and to the right!
*My photo