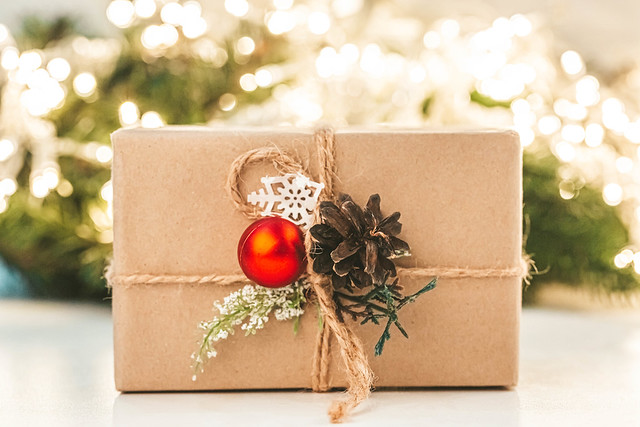 Mother of the Bride, with Christmas coming, are you looking for a meaningful gift to give to your daughter and her beloved? Even if they won't be married by Christmas, you can still give them a couples gift that will help them on their coming newlywed journey.
Our Daily Question: A Three-Year Journal for Couples is a 365-day guided journal that poses a question a day designed to stimulate conversation. I haven't seen the book myself (it's brand new on the market), but for the past few years I've personally been using The Daily Question: My 5-Year Spiritual Journal. I've thoroughly enjoyed answering each day's question and then looking back to see my answers from the previous years.
 Our Daily Question works the same way as The Daily Question journal I use. What fun it will be for newlyweds to see how their answers may change over the course of three years. They may enjoy the exercise so much that they'll want to get another one! And just think—this is a gift you can keep in mind for other couples as well. Remember, Christmas is coming!
With that in mind, it's time for me to take a holiday blogging break—but not before I leave you with some great wedding planning help. I'll be back with my weekly posts starting Jan. 5th, but in the meantime, I hope you'll find lots of helpful ideas and info as you take advantage of today's post.
Here are four resources from yours truly:
Look through the list of Favorite Posts on the sidebar and click the links to the ones that spark your interest. (If you're on a mobile device, scroll to the bottom of the screen and click View Full Site to find the sidebar items.)
Use the drop-down feature in the Archives to spot some posts that might be especially helpful to you at this stage in your Mother of the Bride journey. You'll find the Archives on the sidebar too so use the directions above to find it if you're on a mobile device.
Check out my Pinterest page. Among other things, it features eighteen wedding-related boards!
Glance through the roundup posts I've written so far. Roundups can be very helpful:
Wedding Photography: Bridal Portrait Roundup
Roundup: Popular Mother of the Bride Blog Posts
Wedding Photo Ideas Roundup That Star the Groom
Finally, if your daughter is in the beginning stages of gathering ideas and investigating her options, try Martha Stewart Weddings, Real Simple Weddings, and Brides.  And if she  your daughter wants a rustic wedding, check out Rustic Wedding Chic.
Hope this helps you and your sweet daughter, MOB!
*For info about my book Mother of the Bride and also my Wedding Inspiration cards, check out my Books/My Work page.
*The next issue of Life Notes, my quarterly inspirational newsletter with a giveaway in every regularly scheduled issue, will come out in early February. Sign-up is FREE and to the right! (If you're on a mobile device, scroll to the bottom of the screen and click View Full Site to find it.)