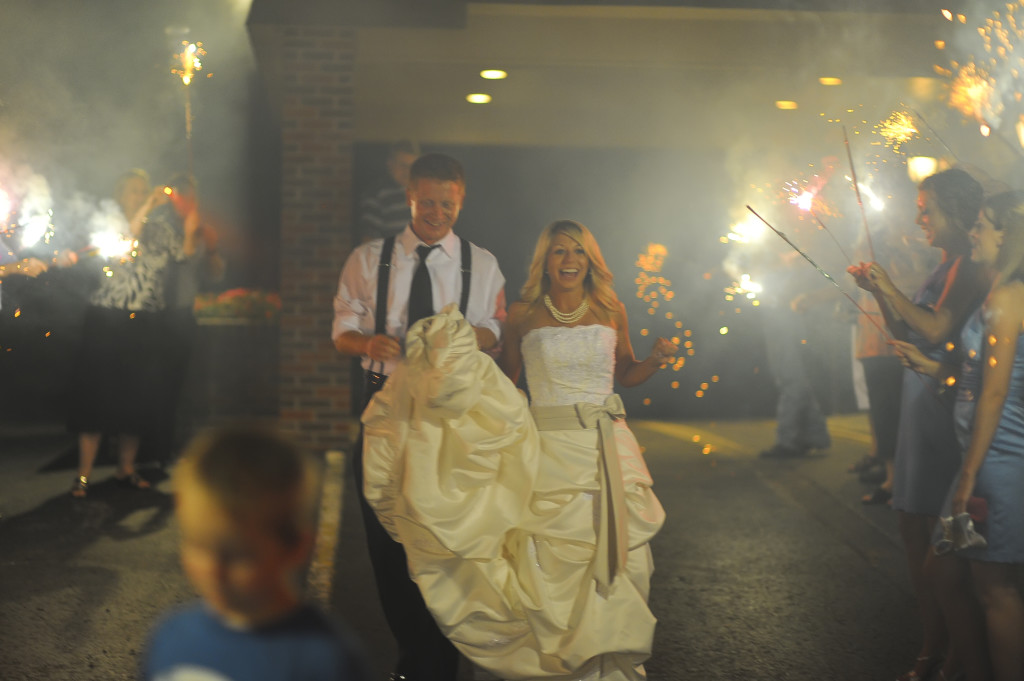 Mother of the Bride, are your daughter and soon-to-be son-in-law looking for a dynamite way to celebrate their send-off as they leave their wedding party? Why not suggest the truly bang-up idea of fireworks? And yes, those puns were intended :)
Our daughter Kelli and her groom Jake had long sparklers distributed among the guests so they could take their exit amid a cool display of fiery light and plenty of excitement. They got married in July so sparklers proved to be the perfect idea and also easy to purchase locally when all the fireworks stands were open for the Fourth.
Sparklers or other fireworks are super fun for the guests and also provide some great send-off photos. Remember, you'll need to check your venue's policy regarding the use of fireworks, but once you do that, go for it. Ask a fireworks-loving family member or friend to be in charge of the whole thing and let him recruit a few others to help light the sparklers. Just be prepared for a bit of smoke :)
Let the happy couple go out in a blaze of glory, MOB—send them off with fireworks!
*What are some other fun ideas for the happy couple's send-off?
*Photo by Will Flowers