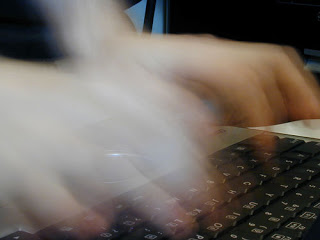 Does your calendar talk to you? Mine does. It's telling me it's time for my mid-August tradition! :)
That's right, it's time for another "Back At It" Giveaway. Time to say "goodbye" to Summer Photo Fun and get back to writing my regular-style posts again.
What better way to help us switch gears from the season of flip-flops and sunscreen to one of pencils and pens than a trip to Barnes & Noble. And what's even better, one of you will make your next trip armed with a $15 B&N gift card!
To enter the "Back At It" Giveaway, leave a comment on this post by noon Sept. 2 (CST) to be included in the drawing. If I don't know you personally or can't contact you via your own blog, you must include your email address in your comment to be eligible for the giveaway.
Any comment will work, but to make it a little more fun, tell us about one of your most memorable moments from this summer. Let's share some of our summer fun before we say goodbye to it completely!
I had lots of summer fun on our trip to the Tetons and Yellowstone, but one of my other memorable summer moments wasn't quite so much fun. It was unusual, though, so it will have a lasting place in my memory I'm sure. I had to fight fire!
When I was out watering our flowers one evening, I noticed a teenaged boy walking down the alley behind our house. A few minutes later, I walked into the backyard and saw that a fire was blazing in a neighbors' trash barrel—and not just in the trash but out in the grass and bushes beyond (this was one of those crazy-windy, hot days we've had). The neighbors had moved so I knew they hadn't started it.
I ran in the house and called 911 and then went back out to check on the fire. I decided I should try to throw some water on it until the fire department could get there. I filled my trusty bucket and away I went. One lesson I learned? Don't try to fight fire in flip flops :) Thank goodness, I didn't fall and break something, but I did end up with blood running down the side of my foot from a scrape of some sort :)
So what happened to you this summer? Can't wait to hear your stories! :)
"There is a time for everything, and a season for every activity under heaven." Ecclesiastes 3:1
*The new issue of Life Notes, my quarterly inspirational newsletter, came out earlier this month. It's still not too late to receive it. Sign-up is free and to the right!
*Flickr photo by striatic, Creative Commons License