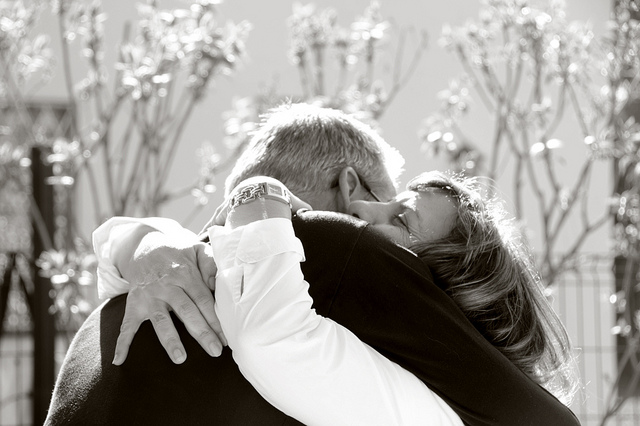 *I'll be taking a blogging break during Valentine's week. Happy Valentine's Day to all!
With the flip of the calendar to February, it's time for another installment in our Stress Busters blog series. I started it in September and I pray it's been a blessing to you. Hopefully you've discovered some new ideas for reducing stress as we think of strategies especially appropriate for each month of the year.
Since February is the month of love, some might think stress should disappear, but alas, the expectations of Valentine's Day can actually add stress to some of our lives. Combine that with the other stresses that invariably rise up to drag us down, and yes indeed, it is a very good idea to consider how we might reduce our stress levels.
So here, my friends, are seven stress busters for your February days:
Say "I love you" to someone every day this month. Whether saying the words, writing a note, or posting a meme on someone's Facebook page, brighten days for others and lift your own spirit as you share love. See how many different people you can touch.
Perform a random act of kindness. Offer an encouraging word, hold a door, leave an extra generous tip, or pay for the person behind you in line. Surprise someone unexpectedly. Not only will it make you happy, but you might just change the course of someone's day, week, or life.
Offer a comforting touch or hug as often as an opportunity presents itself. Loving touches have a way of helping stress melt away for both parties involved. Bless others—and let others bless you—with a hug.
Show yourself some love with an out of the ordinary treat. Get a massage, indulge in a candlelit bubble bath, order your favorite dessert, or take a day (or afternoon) off to do something fun. Enjoy yourself!
Make a list of the things you love about your life. The biggies will come to mind first, but nothing is too small to include. If it brings you joy, jot it down. As you do, whisper a prayer of thanks.
Call a friend or family member you rarely get to see and share some love and laughs. Sometimes hearing a distant loved one's voice soothes our spirits the way nothing else can.
Read and reflect on a passage from the Bible—God's love letter to us—each day. Let the Word of God infuse your spirit with peace and joy and wisdom. Let it refresh and recharge you to deal with the demands of your life.
Your stress is sure to diminish if you put these ideas to work this month. As you do, may your February be filled with love and joy. And chocolate. Don't forget the chocolate!
"Love never fails . . ." 1 Corinthians 13:8 NIV 
*Which of these stress busters will be the easiest for you to carry out? Which will be the biggest challenge?
*The new issue of Life Notes, my quarterly inspirational newsletter with a giveaway in every regularly scheduled issue, came out last week. It's not too late to receive it. Sign-up is free and to the right! (If you're on a mobile device, scroll to the bottom of the screen and click View Full Site to find it.)
*For info about my book Mother of the Bride check out my Books/My Work page.