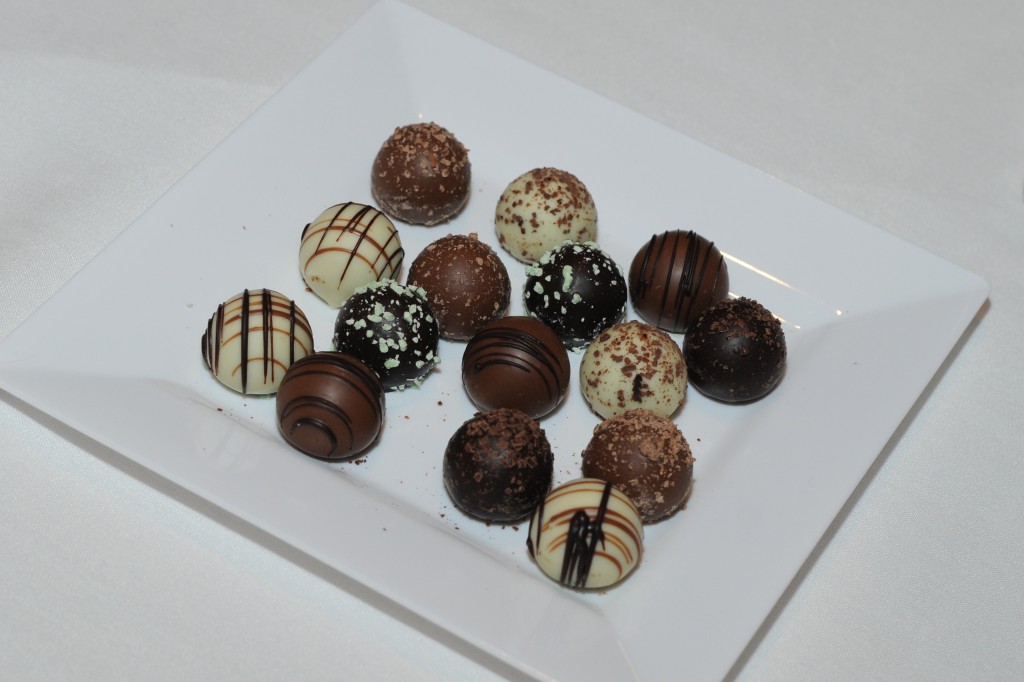 Mother of the Bride, if you and your daughter are looking for favors that will be a hit with nearly everyone, you can't go wrong with edible favors. It's an undisputed fact that wedding guests get excited about the special treats offered at the reception. Why not start their party experience off with a yummy favor?
Both of my girls chose to have edible favors at their wedding receptions. Kristin chose candy-coated chocolate candies packaged in pretty tulle bags, and Kelli continued the chocolate theme with yummy truffles of different varieties. What better way to while away the minutes waiting for the wedding party to arrive than by indulging in something delicious?
Possibilities abound when it comes to edible favors. Other chocolate treats might include chocolate covered strawberries, personalized chocolate bars, or chocolate kisses wrapped in foil matching the colors of the wedding.
Non-chocolate options might include cake or pie pops, fruit cups, waffle cones filled with popcorn, vintage candies, or homemade cookies. So many things can work with the right packaging or display. You might like to take a look at my Pinterest Wedding Favors board to see some of these ideas and along with a few more. Also check out Martha Stewart's The Bride's Guide for some more great ideas for edible favors.
Have fun brainstorming yummy favor options with your daughter, MOB. And the best part? You might have to sample several to make the best decision! :)
*What other ideas have you seen for edible favors?
*Photo by Will Flowers