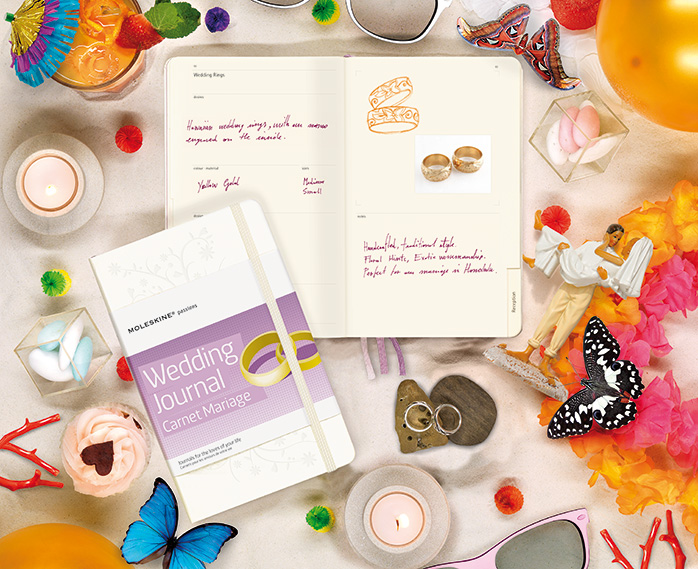 Mother of the Bride, if your daughter is not a fan of the big binder-size planners that dominate the wedding planning book market, Moleskine's Wedding Journal is an option she may love. Its streamlined size and delicate beauty may draw her in—and then the inside features may seal the deal.
If you click over to the Wedding Journal page on the Moleskine website, you can see more photos as you scroll down the page and get a better idea of what the journal looks like inside and out. It's really quite pretty and also small enough to fit into most purses.
In addition to its perfect size and beautiful cover, it features ribbon bookmarks, tabbed sections, labels, a 12-month foldout timeline, and a back pocket with a hidden bonus (read about it when you click over). Special page templates also help in recording your information and staying organized.
Does this look like an option that would appeal to your bride-to-be, MOB? If so, maybe you can gift it her with it asap. I'm sure she'll thank you!
*You might also like to read this post that ends with some links to more bridal planner options. 
*Photo credit: @moleskine
*The current issue of Life Notes, my quarterly inspirational newsletter, came out last week. It's not too late to receive it. Sign-up is free and to the right!