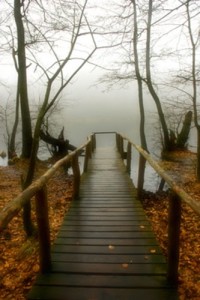 *May this encore post from November 2011 bless you today!
"And one thing more: Prepare a guest room for me, because I hope to be restored to you in answer to your prayers." Philemon 1:22
Radical faith. The apostle Paul demonstrated it on numerous occasions, didn't he? When he wrote the words above to fellow believer Philemon, he wrote them from prison—a place he frequented because of his bold displays of faith.
Being imprisoned didn't dampen Paul's faith, though. In fact, he made plans to visit Philemon based on his hopes of answered prayers. He encouraged Philemon to act in faith as well. Paul exhorted him to prepare a room for him—to behave as if the answer to prayer had already been granted.
When Paul told the Corinthians to live by faith and not by sight (2 Cor. 5:7), he not only doled out instruction, he lived it himself. His instruction to Philemon shines as just one example.
What kind of faith are you and I demonstrating in our lives today? Could someone point to us and say, "Look at how she lives by faith. Look at how she trusts God."
Are we like Paul? Are we living in the hope of answered prayer? Let's think about what we can do right now to live in expectation and to prepare for the answers that God will send. Let's show some radical faith.
"Now faith is being sure of what we hope for and certain of what we do not see." Hebrews 11:1
*The Life Notes Subscriber Appreciation Giveaway is underway. Details are in my Oct. 19 post and sign-up is to the right under "Free For You." Deadline is 6 p.m. Nov. 11. Don't miss out on the chance to win a $25 gift card to Barnes & Noble!
*Flickr photo by familymwr, Creative Commons License