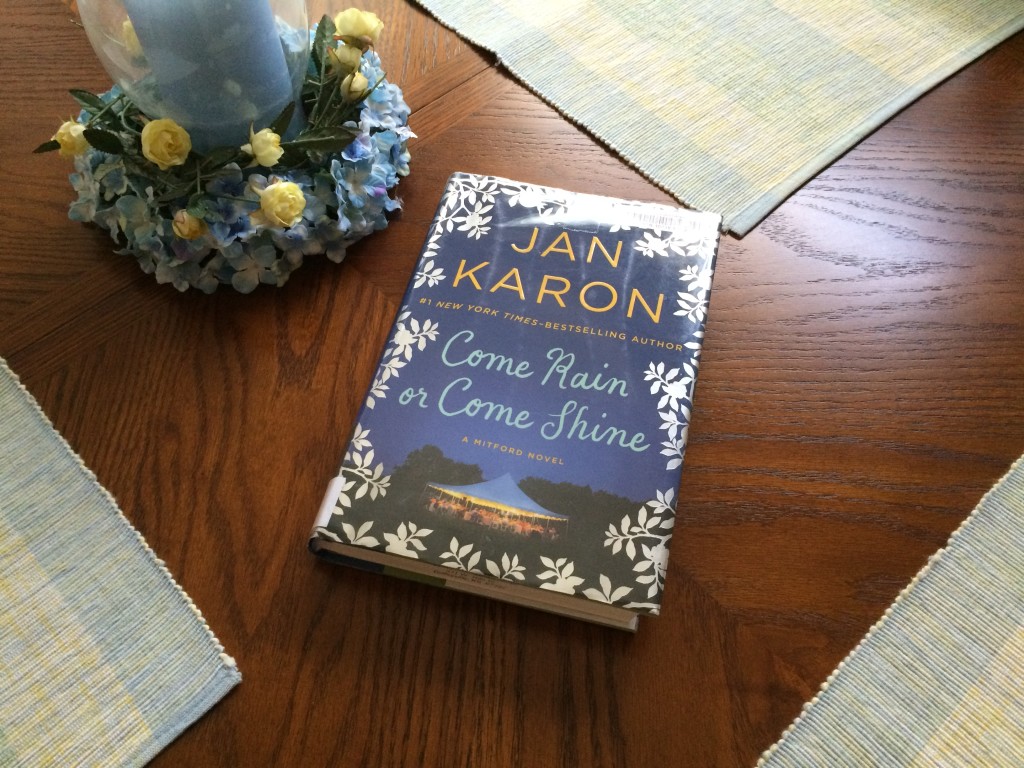 Mother of the Bride, when you find yourself up to your MOB neck in wedding details, don't forget to take time to step back and pamper yourself a bit. Whether a leisurely bubble bath, a relaxing massage or pedicure, a movie or book you've been looking forward to, or a dessert date with a loved one, the important thing is to let the stress melt away and enjoy yourself.
For your next stressbuster, I highly recommend reading Come Rain or Come Shine, Jan Karon's newest Mitford book.  Karon's warm and comfortable storytelling style along with the wedding theme of this particular book is exactly what the doctor ordered for MOBs during their wedding planning days.
No matter if the size and style of your daughter's wedding is different than the one the lovable Mitford characters are preparing for, some things about wedding planning are common to all. You'll be able to identify like never before and will find yourself smiling time and again. Such a fun way to relax and refresh!
MOB, reading a good book provides R&R for several days. Why not give Come Rain or Come Shine a try—especially if you've read the previous Mitford books. It will hit the spot for you more if you know the history of the characters, but either way I think you'll like it. So go ahead—put your feet up and enjoy!
*You might also like to read Spirit and Soul Refreshment for the Mother of the Bride , Time Out for Laughter, and An MOB Prescription: Movie Fun! 
*The next issue of Life Notes, my quarterly inspirational newsletter, will come out in early May. Sign-up is free and to the right!
*My photo