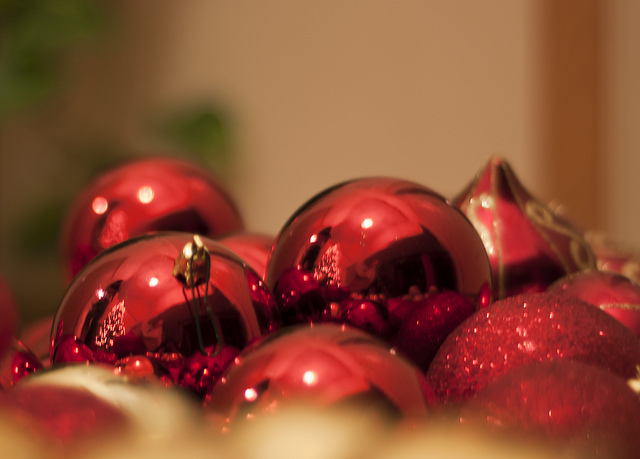 If you're like me, this past weekend found you putting Christmas away. Since I love having our tree up as well as our other Christmas decorations, it's a chore I delay until New Year's Day. I soak up every moment of the beauty until the calendar tells me it's time to say goodbye to Christmas for another year.
I've discovered something, though. Even though we may have to pack away the lights and garland and precious ornaments, we don't have to put Christmas away completely. We can hang on to the spirit of the season all year long.
We can continue to reach out to those less fortunate, continue to wish strangers well, and continue to cherish our family and friends and shower our love on them. In our personal worship, we can hold on to the wonder of our Savior's birth, to the enormity of His love for us.
Last year I held on to the chorus of "O Come All Ye Faithful" and made it part of my worship time all year long as I changed the words to "I come and I adore you". I'll probably do the same this year because Christmas is not the only time to come and adore the Savior, is it?
What will you do to keep from putting Christmas away entirely? Join me, won't you, and hang on to the spirit of the season throughout the year. God's love can make every season bright!
"And these things write we unto you, that your joy may be full. This then is the message which we have heard of him, and declare unto you, that God is light, and in him is no darkness at all. " 1 John 1:4-5 KJV
*Flickr photo by Singh, Creative Commons License