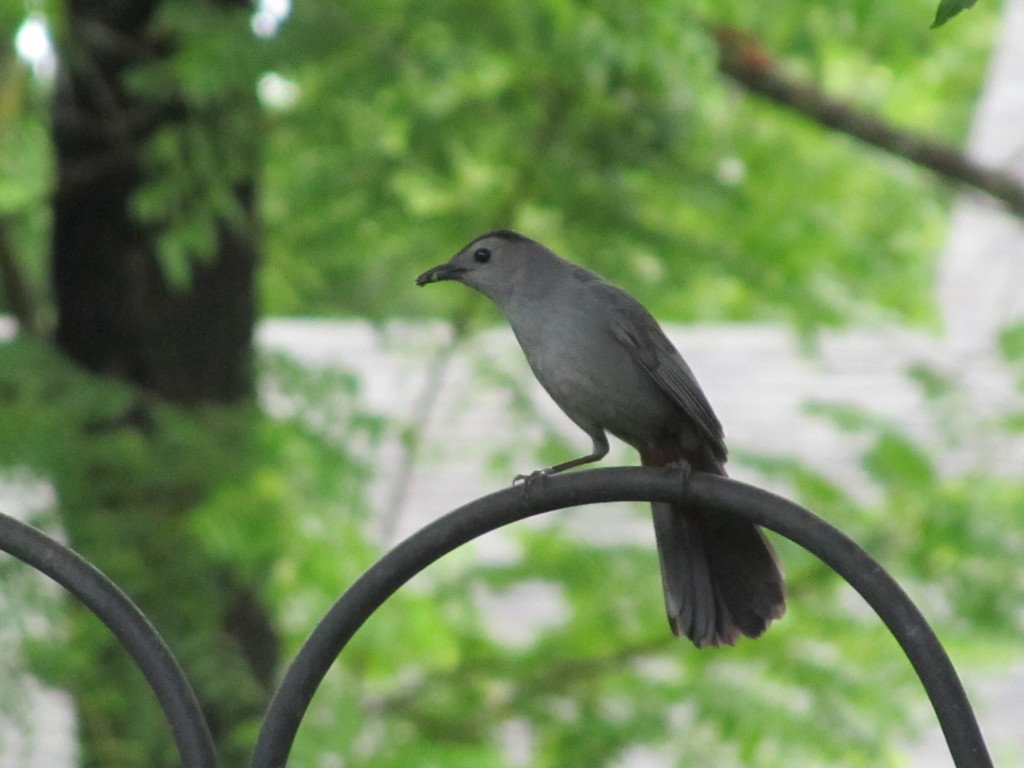 Those of you who know me know that I love to try to capture great photos of birds. You also know that I usually try to work some of my bird photos into Summer Photo Fun at some point. Today is that point this summer.
The past couple of months I've really been enjoying a pair of Gray Catbirds that are frequenting my backyard feeder and birdbath. Even though they are not super colorful, their sleek gray forms accented by their black caps make them really quite beautiful. I've had them visit my yard in past summers, but this year they must be living close by. They are daily visitors.
So, friends, allow me to share some of the daily Gray Catbird beauty I've been treated to the past couple of months. Hope you enjoy the following shots. And be on the lookout—you may have some of these little guys in your own backyard!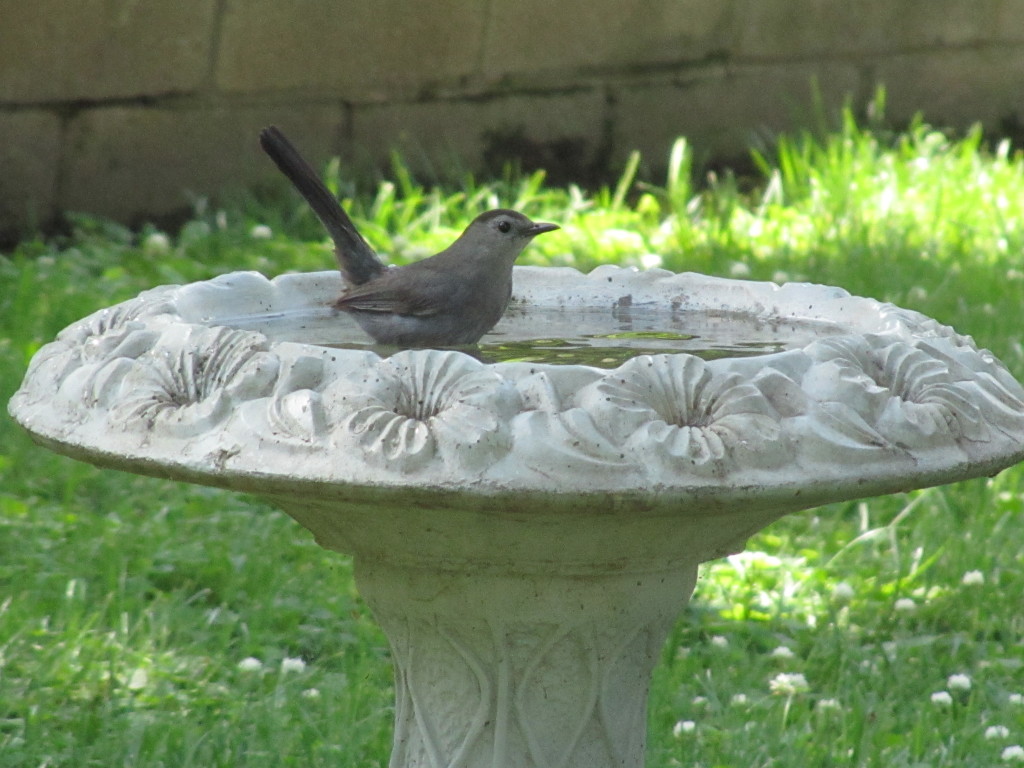 Good morning, Beautiful!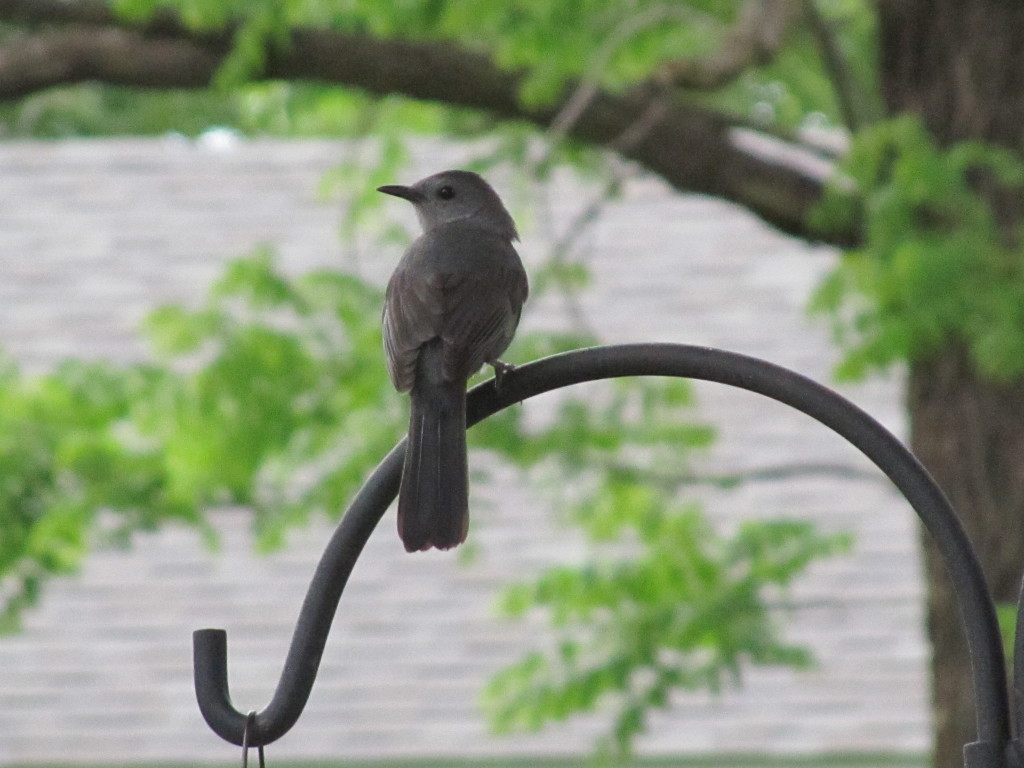 That's right, show us your beautiful back, too!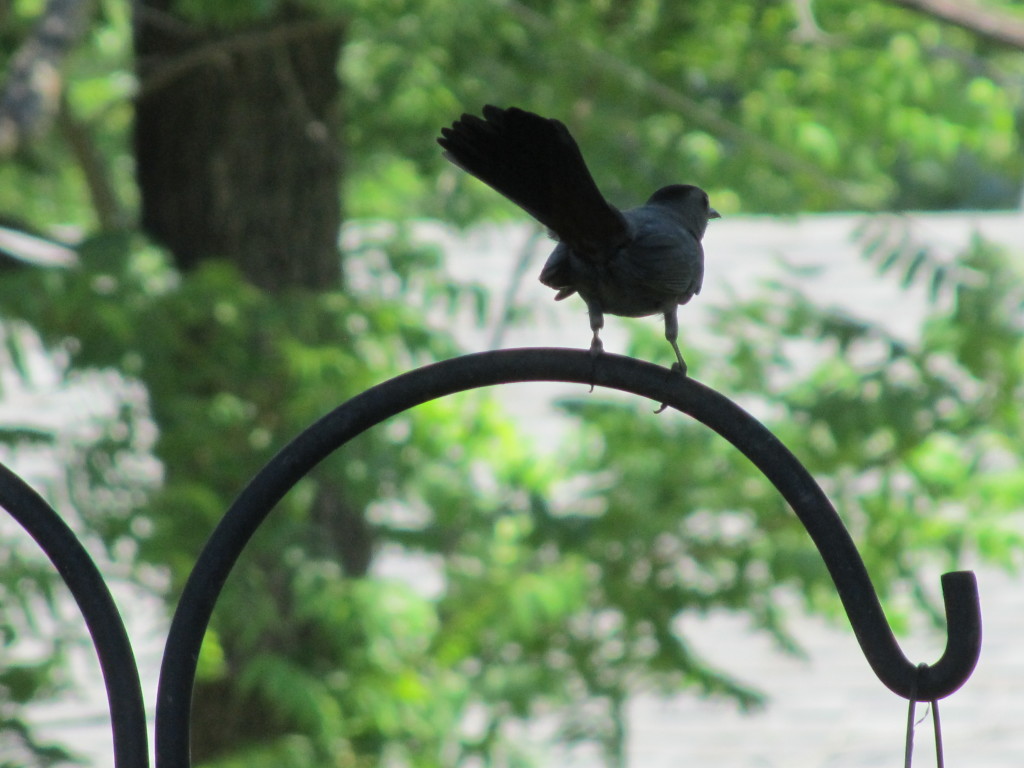 Now you may have gone a little too far! :)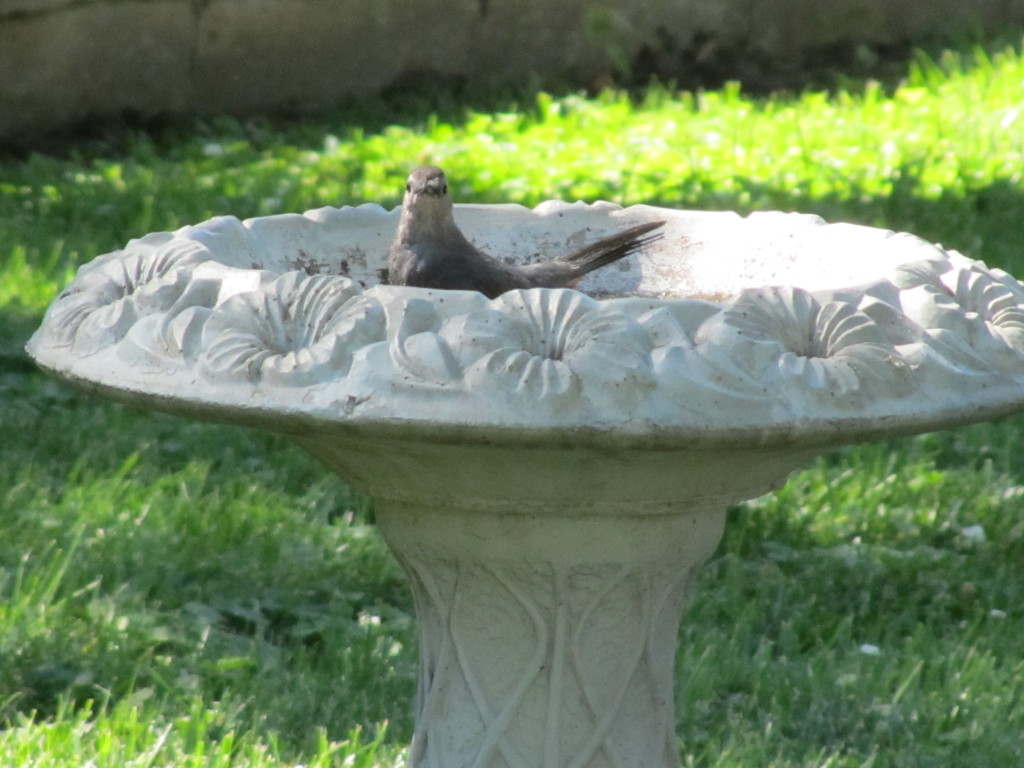 "Somebody said there would be water here!"
Ahh, here's the water. "Maybe if I don't move, she won't see me. . ."
Hope you enjoyed my beautiful Gray Catbirds!
"'Look at the birds of the air; they do not sow or reap or store away in barns, and yet your heavenly Father feeds them. Are you not much more valuable than they?'" Matthew 6:26
*Do you have a favorite backyard visitor this summer?
*The next issue of Life Notes, my quarterly inspirational newsletter, comes out in early August. Sign up is free and to the right!
*My photos