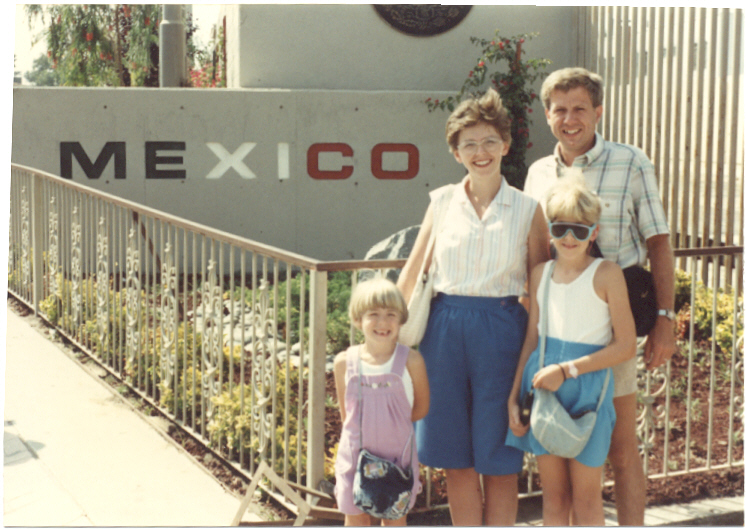 This year's Summer Photo Fun emphasis wouldn't be complete without some sort of blast from the past, would it? Since I'm starting a two-week vacation from blogging today, I thought it would be fun to share a snapshot of the Barker gang while on vacation back in the day.
The year was 1989. We were headed into Tijuana for the day. Culottes were in style (at least my style!) and Don toted a camera nearly as big as my purse. Kristin fit in to California quite easily with her glamorous sunglasses while Kelli was missing some teeth. We were a happy little group—at least while taking this photo. You know how vacations go :)
Speaking of vacations, I'll be back from my blogging break on August 4th. Whatever the last couple of weeks of July hold for you, I hope you get to spend some priceless time with loved ones at some point. Blessings to all—and see you in August!
"the LORD will watch over your coming and going both now and forevermore." Psalm 121:8
*Will you be taking a vacation this summer or have you already taken one? What did you do or where did you go?
*Our photo
*The next issue of Life Notes, my quarterly inspirational newsletter, comes out the first of August. Sign up is free and to the right!