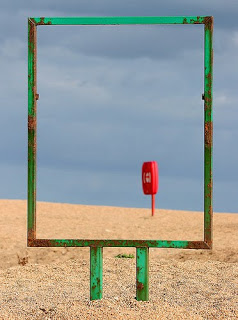 For the past two or three weeks I've been hearing talk in various places about choosing a word for the new year—a theme word that sums up a quality, an attitude, or action we feel led to concentrate on in 2012. I may be a week late joining the conversation, but it's never too late to share a good idea, right?
The word that popped into my mind when I first heard mention of selecting a word for 2012 was focus. As a writer, I need focus in order to complete projects and also to grow and move forward. I need focus to use my time wisely, in the way the Lord is leading.
Focus has been on my mind for awhile. In fact, early last fall I memorized 2 Timothy 1:14 with this very thing in mind. It says, "Guard the good deposit that was entrusted to you—guard it with the help of the Holy Spirit who lives in us."
The NIV text note says the good deposit Paul is referencing to Timothy is the gospel, but there are other good deposits we can apply to this verse as well. Personally, I'm thinking of the writing gift God has given me and how I need to guard it by not going in so many directions that I don't devote enough time to it. In addition to that, I'm sure the need for focus will pop up in other areas as well.
How about you? Has the Lord given you a word to focus (yes, focus!) on this year? If not, ask Him to show you if there is a quality, an attitude, or action that can help guide you through the coming year—and then tell us about it. I love how sharing thoughts and ideas can spur us on to action and change in our lives. Remember, it's never too late to share a good idea!
"Therefore I do not run like a man running aimlessly . . ." 1 Corinthians 9:24a
*Flickr photo by recursion_see_recursion, Creative Commons License