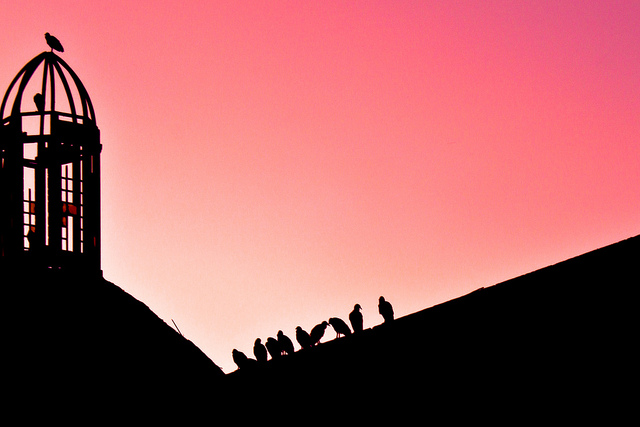 Consider this great picture painted in scripture of how God welcomes all into his house, into his family.
"How lovely is your dwelling place, O LORD Almighty! . . . Even the sparrow has found a home, and the swallow a nest for herself where she may have her young—a place near your altar, my King and my God. Blessed are those who dwell in your house; they are ever praising you." Psalm 84:1, 3-4
Just as the birds found a home in God's holy temple, everyone is welcome in God's house today—at his altar, near his throne, indeed near his heart and in his family.
No one is too lowly or insignificant to be wanted by God. After all, everyone is lowly when it comes to approaching God. His love and acceptance of us is not based on who we are but on who He is. He is the Lover of our souls, and he wants all of us to come to him in faith. He wants to be our home. Have you made him yours?
"I long to dwell in your tent forever and take refuge in the shelter of your wings." Psalm 61:4
*What else speaks to you from the scripture passage above?
*Flickr photo by Geraint Rowland
*The next issue of Life Notes, my quarterly inspirational newsletter, will come out in early February. Sign-up is free and to the right!