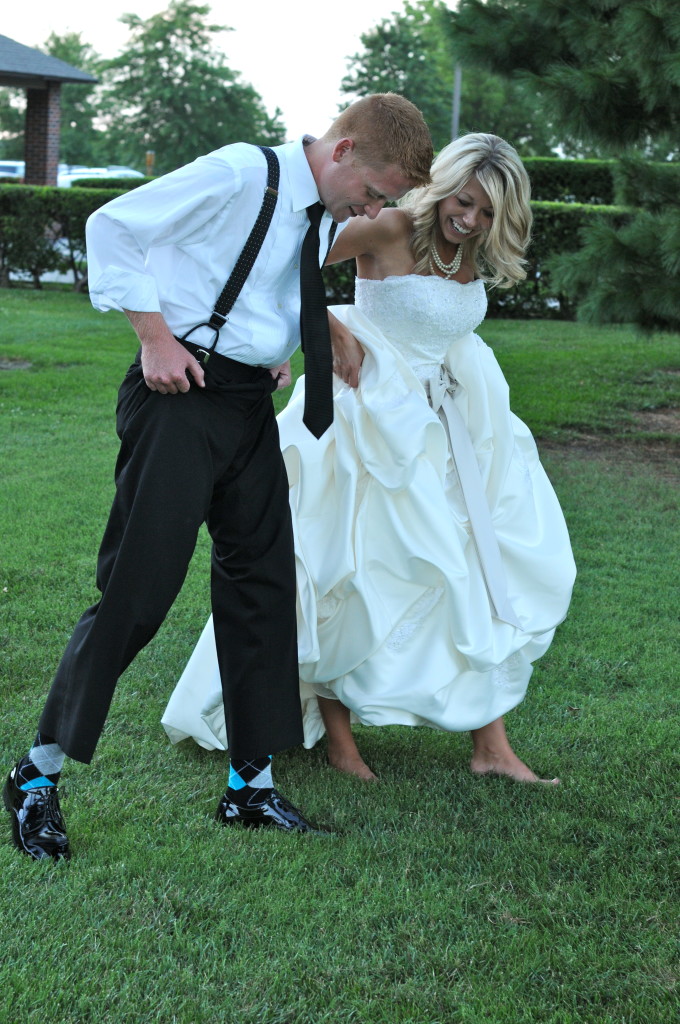 Mother of the Bride, here's a winning idea to pass along to your sweet girl getting married: Gift the groom with a snazzy pair of socks to wear on Wedding Day. What fun, right?!
Chances are, wearing a tux for hours on end doesn't sound that desirable to your daughter's intended. If she can give him some fun socks to include in his wedding ensemble, he will feel touched by her thoughtfulness and also excited at the prospect of flaunting them at some point during the festivities.
If your daughter likes this idea, she could go several different ways in finding just the right pair of socks for her soon-to-be hubby. She might try to find a pair that in some way matches the colors of the wedding, or she could try to find something to match the groom's personality or interests. Or she could go with a total surprise—something no one would ever guess.
Yes, a fun pair of socks can definitely put a smile on the groom's face—especially if they're a gift from his dream girl. Let the sweetness begin!
*What are some other fun gifts the bride might give the groom for their big day?
*Photo by Will Flowers
*The current issue of Life Notes, my quarterly inspirational newsletter, came out Feb. 3rd. It's not too late to receive it. Sign-up is free and to the right!