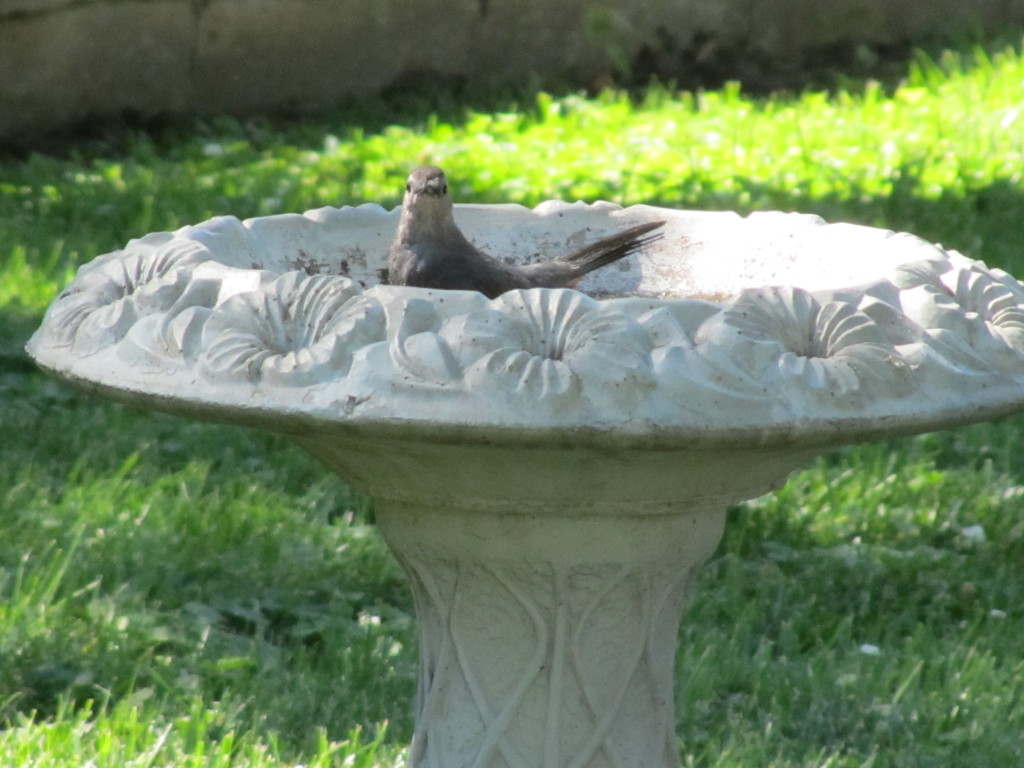 How about a little more caption fun before Summer Photo Fun, comes to an end next week? I always love the caption challenges. Hope you do, too!
What do you think the little fella (or gal!) above might be saying? I posted this photo several weeks ago in the batch where I featured the Gray Catbirds who have been frequenting my backyard this summer, but now it's time to let you give him/her a voice.
So go ahead and share—what's the first thing that comes to mind? And hey, thanks for playing my games with me! :)
"A cheerful heart is good medicine . . ." Proverbs 17:22a
*The new issue of Life Notes, my quarterly inspirational newsletter, came out last week. It's not too late to receive it. Sign-up is free and to the right!
*My photo