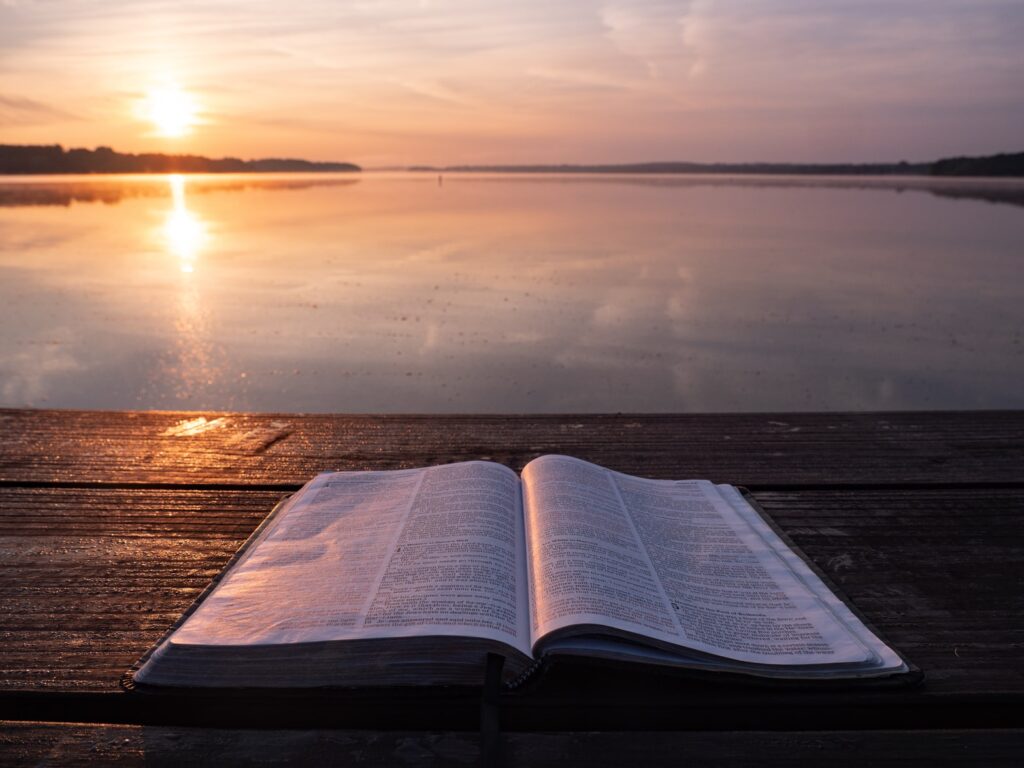 Mother of the Bride, I'd love to start 2022 wedding planning off by offering you encouragement and wisdom straight from the Word of God. I've discovered over the course of my life that there is no better wisdom or encouragement to be found than what we find in the Bible.
You'll be celebrating a wedding this year (or next perhaps)—and the demands of life may get a little overwhelming as you're in prep mode. My prayer is that the following scriptures will provide the refreshment, encouragement, and wisdom you need to see you through to the big day and beyond. And if you're hungry and thirsty for more after you read these, why not read a passage from the Bible each day. God is sure to provide just what you need!
Be blessed, MOB, as you drink in these precious life-giving words from the Word of God! (All scripture is taken from the NIV or NIV84 unless otherwise noted.)
"Trust in the Lord with all your heart, And lean not on your own understanding; In all your ways acknowledge Him, And He shall direct your paths." Proverbs 3:5-6 NKJV
"Commit to the LORD whatever you do, and your plans will succeed." Proverbs 16:3
". . .'Be strong and courageous, and do the work. Do not be afraid or discouraged, for the LORD God, my God, is with you. He will not fail you or forsake you . . .'" 1 Chronicles 28:20
"May the favor of the Lord our God rest on us; establish the work of our hands for us—yes, establish the work of our hands." Psalm 90:17
". . . 'Let the beloved of the LORD rest secure in him, for he shields him all day long, and the one the LORD loves rests between his shoulders.'" Deuteronomy 33:12
"For if the willingness is there, the gift is acceptable according to what one has, not according to what one does not have." 2 Corinthians 8:12
" . . . wisdom is found in those who take advice." Proverbs 13:10
"Two are better than one, because they have a good return for their labor: If either of them falls down, one can help the other up. But pity anyone who falls and has no one to help them up." Ecclesiastes 4:9-10
"Do not be anxious about anything, but in every situation, by prayer and petition, with thanksgiving, present your requests to God." Philippians 4:6
"Our help is in the name of the LORD, the Maker of heaven and earth." Psalm 124:8
" . . . serve one another humbly in love." Galatians 5:13
"Let each of you look out not only for his own interests, but also for the interests of others." Philippians 2:4
"'Come to me, all you who are weary and burdened, and I will give you rest.'" Matthew 11:28
"Let us not become weary in doing good, for at the proper time we will reap a harvest if we do not give up." Galatians 6:9
"Now may the Lord of peace himself give you peace at all times and in every way…" 2 Thessalonians 3:16
*You might also like to read Spirit and Soul Refreshment for the Mother of the Bride and A Prayer for Weary Mothers of the Bride.
The next issue of Life Notes, my quarterly inspirational newsletter, comes out in early February. One lucky subscriber (new or current) will receive $15 gift card to Starbucks and a signed copy of my book to use personally, give as a gift, or donate to a library. Sign-up is free and to the right! (If you're on a mobile device, scroll to the bottom of the screen and click View Full Site to find it.) Temporary problem with Life Notes sign-up. To sign up, just contact me.