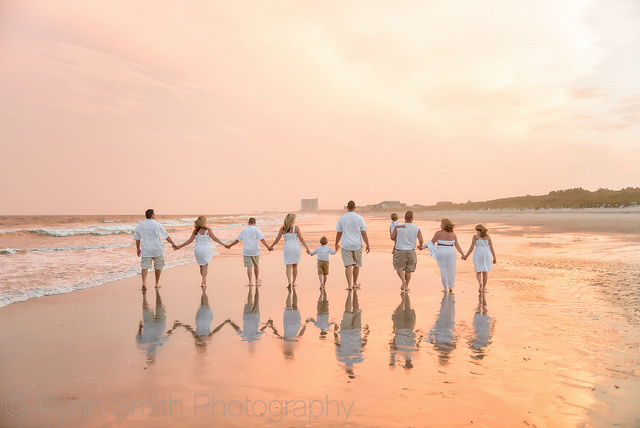 "'Go home to your family and tell them how much the Lord has done for you, and how he has had mercy on you.'" Mark 5:19
Remember the biblical account of Jesus healing a man who was possessed by a legion of demons? No one had been able to subdue this man, no one had been able to help him. Until Jesus. Jesus cast the demons out and restored this desperate man to his right mind.
How grateful he must have been. In fact as Jesus was leaving, this newly healed man begged Jesus to let him go with him . The man's reason for wanting to accompany Jesus may have been an overflow of gratitude, a desire to be part of Jesus's powerful life-changing ministry, fear that he had nowhere to go since he had destroyed all his relationships with his family and friends, or possibly a combination of these reasons. Whatever the reason, Jesus had another plan for him.
Instead of saying yes to the man's request to go with him, Jesus told him to go home. He wanted him to tell his family how much he had done for him. To tell them about the mercy he had shown him.
We don't know all of Jesus's reasons for asking the man to go home. The Lord certainly wanted the man's family to hear this amazing testimony of Jesus's love and power. We know Jesus wanted more people to come to know him. But maybe he also knew the man's family ached for news of him or that the man himself needed to be reassured of their love. Maybe he knew this family's reunion was what was most important for that group of people at that moment in time.
Whatever his reasons, Jesus wanted this man to focus on his family. And there are times I'm sure that his plan and task for us is the same. We may have a desire to go somewhere or do something big for the Lord or we might just wish we had a more exciting role in life and in God's kingdom, but sometimes in some seasons God shows us our main ministry is at home. Our main ministry is to be focused on our family.
The Lord has called me to such seasons at times. Whether staying home to raise our girls or serving in caregiving roles for loved ones with health problems or giving my time to help with our twin grandsons this past year, I've seen that at times serving my family is indeed a major part of my role in life and in ministry for the Lord. That doesn't mean I couldn't be involved in other activities, but I did have to say no to many things in order to fulfill the ministries to family that God placed before me.
I wonder if today the Lord is leading any of us to focus on our families? Is his plan for us to "go home" for now? If it is, let's accept it as from him and go joyfully and in peace. Let's shine for the Lord at home.
"But if a widow has children or grandchildren, these should learn first of all to put their religion into practice by caring for their own family and so repaying their parents and grandparents, for this is pleasing to God." 1 Timothy 5:4

*When has God called you to a season at home?
*Don't miss out on the One-More-Chance Starbucks Giveaway. Deadline to enter is Feb. 10th!
*The new issue of Life Notes, my quarterly inspirational newsletter, came out early last week. It's not too late to receive it. Sign-up is free and to the right!
*Flickr photo by Ryan Smith Photography, Creative Commons License