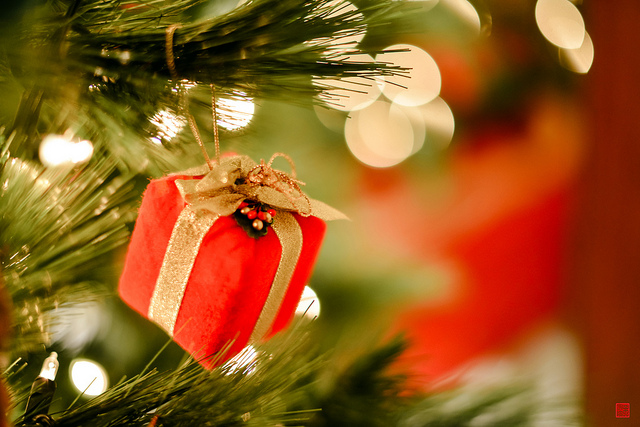 Now that Thanksgiving has come and gone, let's kick off the holiday season with a little giveaway. You may remember that I'm doing most of my giveaways through my Life Notes newsletter now (sign-up is free on the right sidebar), but I can't let the Christmas season go by without playing Santa here on my blog. It's just part of who I am! :)
This Christmas I'm giving away a $15 gift card to Starbucks as well as a signed copy of my book Mother of the Bride: Refreshment and Wisdom for the Mother of the Bride. Most everyone enjoys getting a gift card to Starbucks, and if you're not a mother of the bride, you can give the book as a gift or donate it to your public or church library. I would love to see the book make its way into more libraries!
To be entered in the giveaway, leave a comment on this post by noon (CST) next Monday December 5th. I'll announce the winner the next day in my regular Tuesday blog post. (Because of high shipping costs, you must have a U.S. mailing address to be eligible to win.)
Any comment will do, but maybe you could tell me what you will do with the book if you win. Are you a mother of the bride who will hang on to it for dear life? Will you give it as a gift? Will you donate it to a library? Maybe you will keep it for future use. Or maybe you just want a copy of my book and don't have one yet. Believe it or not, you don't have to be a mother of the bride to enjoy reading it! Lots of personal stories included and wisdom that can be applied to a variety of situations.
You may earn an additional entry if you're a current or new Life Notes subscriber (sign-up is free on the right sidebar), and you can earn another entry if you Like (or have already Liked) my Cheryl Barker, Writer Facebook page. Just mention if you've done these things in your comment to get your extra entries!
Now here's to a blessed holiday season to one and all. May you each feel our Savior's presence in a wonderful way this Christmas season!
"The Word became flesh and made his dwelling among us. We have seen his glory, the glory of the one and only Son, who came from the Father, full of grace and truth." John 1:14 NIV

*Flickr photo by Daniel Y. Go, Creative Commons License