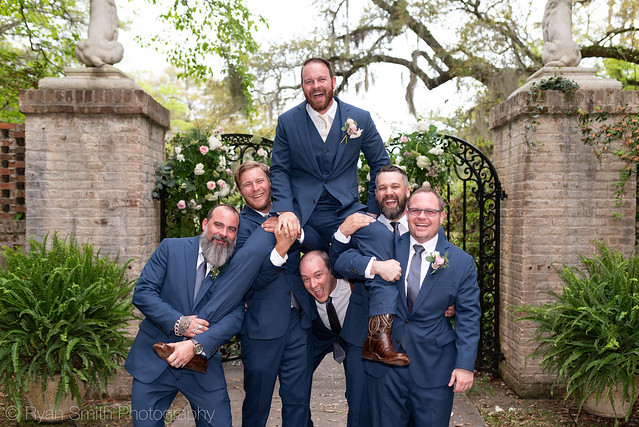 Mother of the Bride, how about this fun photo idea for the groom and his groomsmen? Suggest this shot to your soon-to-be son-in-law and I guarantee it will be a hit. Every guy wants to be celebrated like this at some point in their lives. Why not on his wedding day?!
Just ask the photographer to have the groomsmen lift the groom to their shoulders like the victorious hero he is. After all, he did it! He proposed, he made it through the wedding preparations, and he actually said "I do." He got married!
This will be the groom's chance to shine, MOB. Let the boys have their fun and capture it with a photo!
*You might also like to read Wedding Photo Ideas Roundup That Star the Groom.
*For info about my book Mother of the Bride check out my Books/My Work page.
*The next issue of Life Notes, my quarterly inspirational newsletter, comes out in early November. One lucky subscriber will receive a $15 gift card to Starbucks and a signed copy of my book to use personally, give as a gift, or donate to a library. Sign-up is free! *Temporary problem with Life Notes sign-up. To sign up, just contact me.
*Flickr photo by Ryan Smith Photography, Creative Commons License