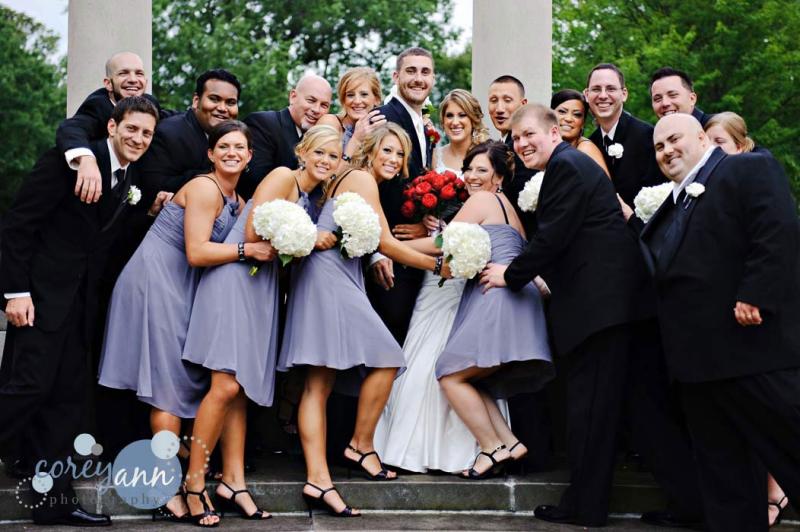 Mother of the Bride, it's so easy to be consumed with all the details of planning a wedding you might overlook one of the most important ways you can provide support—prayer. Chances are you have felt the need for prayer yourself so it's safe to assume most everyone else involved has felt the need as well.
My article "Praying for Members of a Wedding Party" will give you specific ways you can pray for each member of your daughter's wedding party. The article is now appearing on the War Cry website (national magazine for The Salvation Army) so just follow the link below to find it.
I pray that it will be a great blessing to you and many others. Why not share it with the rest of those playing a role in your daughter's big day? And don't be shy about sharing it with others who would love to provide you and yours with the gift of prayer.
Now enjoy and be blessed, MOB: Praying for Members of a Wedding Party
*You might also like to read A Mother of the Bride's Thanksgiving Prayer, A Prayer for Weary Mothers of the Bride, Pre-Ceremony Wedding Day Prayer Idea: The Mother of the Bride Prays for the Bride, and Mothers of the Bride Need Prayer.
*For info about my book Mother of the Bride check out my Books/My Work page.
*The next issue of Life Notes, my quarterly inspirational newsletter, comes out in early November. One lucky subscriber (new or current) will receive a $15 gift card to Starbucks and a signed copy of my book to use personally, give as a gift, or donate to a library. Sign-up is free and to the right! (If you're on a mobile device, scroll to the bottom of the screen and click View Full Site to find it.) p.s. If you sign up after Oct. 30th, you will be included in all future Life Notes giveaways but not in this current giveaway.