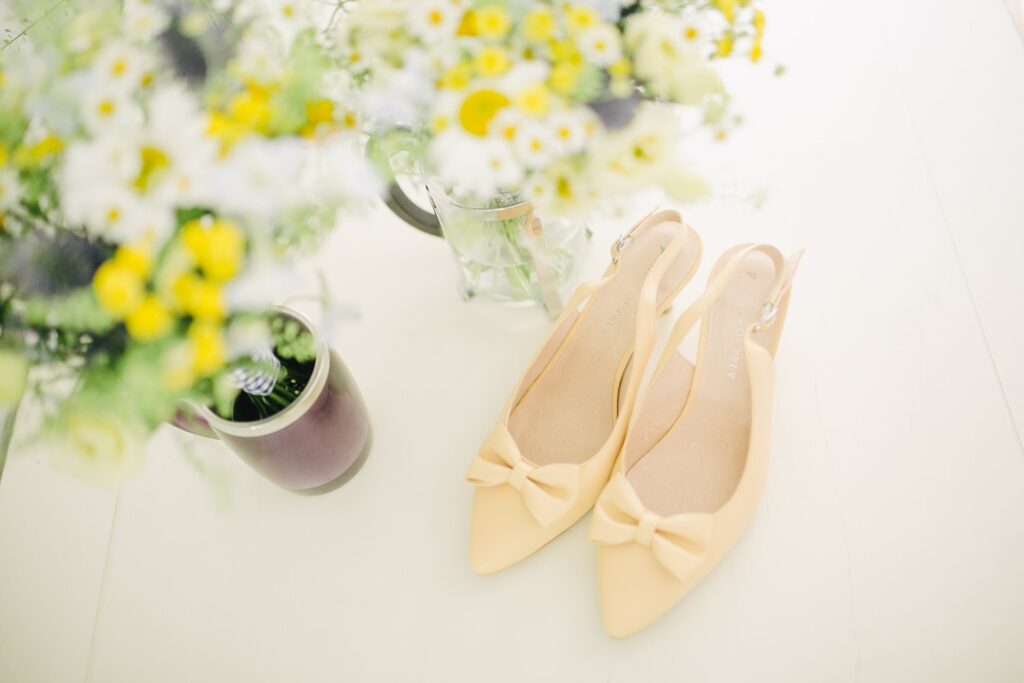 Mother of the Bride, here's a great idea for the bride's attire that will not only look stunning and fun on the big day but will provide a super cute photo op as well.
If your daughter has decided she wants a colorful bridal bouquet, why not suggest that she match her bridal shoes to one of the colors in the bouquet? Just think of the color possibilities and the sweet sizzle colorful shoes will create when they peek out from time to time. Or when the bride boldly flashes them just for fun—and for the cute photos that will be captured!
And yes, it's okay to make wedding decisions based on the dynamite photos that may result. After all, you'll have the photos forever. Might as well make them shine, right?
So, MOB, see if your daughter would like to color it up on her wedding day. If so, matching the shoes to the bouquet is a spectacular way to do it. Can't you just see it now? Fun stuff, huh?
*You might also like to read Wedding Shoes Trend: Color Is In!, Rustic Wedding Bridal Shoes: Boots—What Else?, Bridal Shoes: The Cute Factor, and Wedding Shoes: Sneakers for the Party!
*For info about my book Mother of the Bride and also my Wedding Inspiration cards, check out my Books/My Work page.
*The new issue of Life Notes, my quarterly inspirational newsletter with a giveaway in every regularly scheduled issue, will come out in early May. Sign-up is free and to the right! (If you're on a mobile device, scroll to the bottom of the screen and click View Full Site to find it.)