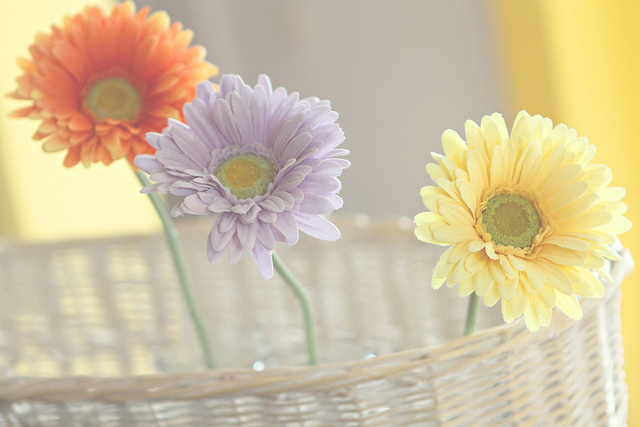 Mother of the Bride, I know this won't come as a big surprise, but there are times when wedding planning can be stressful—for both you and your darling bride-to-be daughter. Much of the planning is fun and exciting, but since the tasks involved in wedding planning are in addition to the regular demands of life, stressful moments become unavoidable.
 As moms, we hate to see our kids stressed out and that doesn't change when your daughter becomes a bride-to-be. She is still your little girl and you'll still want to help alleviate her stress. So what's a mother of the bride to do?
 Here are 5 inexpensive ways to pamper your sweet girl and thus reduce the stress she's feeling: 
Surprise her with her favorite homemade cookies. No, she is not too old to pamper her with cookies. Something special from Mom's kitchen is always the ultimate comfort food, isn't it?
Treat her to a bath bomb or bubble bath designed especially for relaxation. When you're at her apartment or house next, leave it in her bathroom when she's not looking. It will be sure to put a smile on her face and bring a contented sigh when she uses it.
Take responsibility for the wedding planning task currently causing her the most stress. Either ask her directly or ask the groom-to-be for his insight and do the task yourself or arrange for someone to take care of it or assist her with it. Your help will be a sweet balm to her!
Say stress relief with flowers. Surprise her with fresh flowers from a discount or grocery store. Nothing lifts the spirits like beautiful fresh flowers, plus they offer soothing beauty for several days.
Send chocolate to the rescue. Can there be a post about pampering and stress relief without including chocolate somehow? Treat her to her favorite chocolate truffles or some other chocolate treat you know she loves, something she doesn't usually buy for herself. She will love you for it!
So go ahead, MOB, pamper away. Not only will you bless your daughter, but you'll feel blessed as well as you help your sweet girl!
*You might also like to read Mother of the Bride: 9 Easy Ways to Pamper Yourself, A Wedding Favor That Pampers: Beigetone Soaps, and Relax and Refresh with This Wedding Story.
*For info about my book Mother of the Bride check out my Books/My Work page.
*The next issue of Life Notes, my quarterly inspirational newsletter, comes out in early February. One lucky subscriber (new or current) will receive a $15 gift card to Starbucks and a signed copy of my book to use personally, give as a gift, or donate to a library. Sign-up is free and to the right! (If you're on a mobile device, scroll to the bottom of the screen and click View Full Site to find it.) p.s. It is too late to get in on this issue's giveaway, but if you subscribe, you will be included in all future Life Notes giveaways.