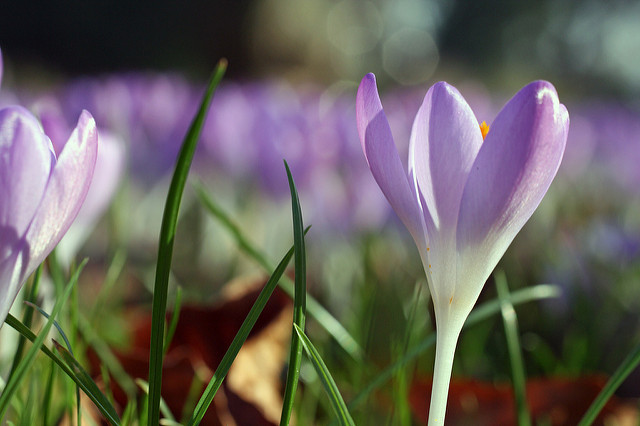 We've made it to March, y'all! Not only does that mean the worst of winter is surely behind us (fingers crossed!), but here on my blog, a new month means it's time for another installment in my Stress Buster blog series. I hope you're finding it helpful and also fun as we think of different month-appropriate ways to lighten life's stresses.
March always promises to be filled with activity, doesn't it? The coming attractions include March Madness, the coming of spring, Spring Break, and even Easter weekend falling on the last couple of days of the month this year. Could it be that a teeny bit of stress will creep in as we squeeze extra activities into our already busy lives?
So to combat the stress that may try to march (hee hee) against us this month, here are some stress busters especially for March. Hope they make a difference for us!
7 March Stress Busters
Get into the spirit and enjoy some March Madness. If you're a die-hard basketball enthusiast, you may fill out a bracket and the whole nine yards, but if you're not a big fan, you can still choose a team to root for and enjoy a game or two of some of the best basketball that's played all year. Plus, snacks can be involved!
Hang some wind chimes on your porch or from a tree in your yard and let March play you a medley of tunes. The sound of wind chimes can provide a welcome distraction from the pressures of the day. Let their music put a song in your heart.
Look for signs of spring every day and rejoice in them. Whisper a prayer of thanks over each one or sing a song of praise. You could even snap photos or jot down your spring-sightings in a journal and then look back and remind yourself of them when things aren't going well.
Treat yourself to a short getaway. Sometimes the only way to get away from stress, particularly work-related stress, is to leave town, if only for a day or two. If you have a spring break in your schedule and can take extra time away, do it. Enjoy a change of scenery and a change of pace.
Take advantage of a warm day and enjoy one of your favorite outdoor activities. Go to the zoo or take a nice long walk or a bike ride. Break away from your indoor confines and soak up some sunshine.
On one of March's colder days, spend some time dreaming and planning for summer vacation. That's right, winter will probably stage a last hurrah this month so combat it with thoughts of warm summer days and what you might do for vacation. Spend some time looking online for possible destinations or grab your sweetie and daydream options together.
As Easter approaches, sing or listen to favorite hymns or praise choruses celebrating the season. When you feel stress building, hit pause and turn your heart to the Savior and sing for him. Let him be the Prince of Peace in your life.
If March has come in like a lion for you, my friend, I pray that these stress-busting strategies will help it go out like a lamb. May God bless you with all the best this month has to offer!
"Grace and peace be yours in abundance through the knowledge of God and of Jesus our Lord." 2 Peter 1:2 NIV
*Which of these stress busters sounds the most appealing to you?
*Have you subscribed to Life Notes, my quarterly inspirational newsletter with a giveaway in every regularly scheduled issue? If not, sign-up is FREE and to the right! (If you're on a mobile device, just scroll to the bottom of the screen and click View Full Site to find it.)
*For info about my book Mother of the Bride check out my Books/My Work page.