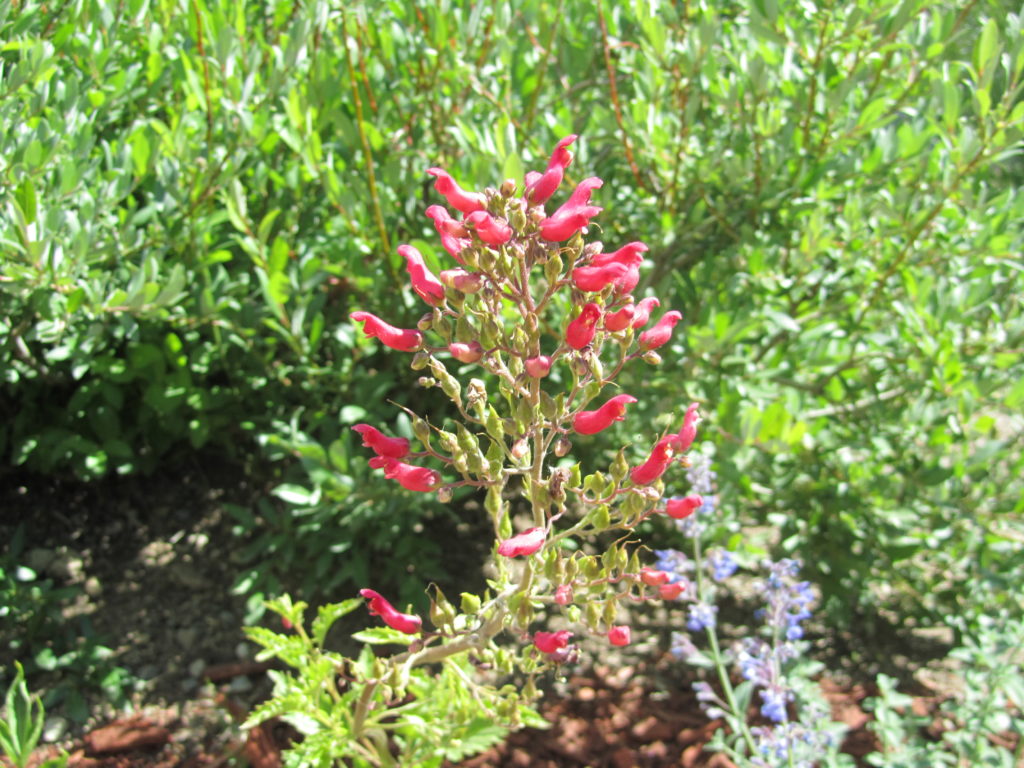 Hey all, I've got another Summer Photo Fun challenge for you today! So far during this summer's installment of Summer Photo Fun, I've invited you to caption a photo, name a location, and identify a bird. Today I'll add one more challenge to the list!
Can any of you identify the flower pictured above? I saw this unusual wildflower while in Colorado a few weeks ago on the trip I made with my sisters. However, I saw it in a garden, not growing in the wild, so don't let the Colorado location mislead you.
So what do you say, flower lovers? Can any of you name this particular handiwork of our Creator?
"'Consider how the wild flowers grow. They do not labor or spin. Yet I tell you, not even Solomon in all his splendor was dressed like one of these.'" Luke 12:27 NIV
*The new issue of Life Notes, my quarterly inspirational newsletter, came out earlier this month. It's not too late to receive it. Sign-up is free and to the right!
*My photo