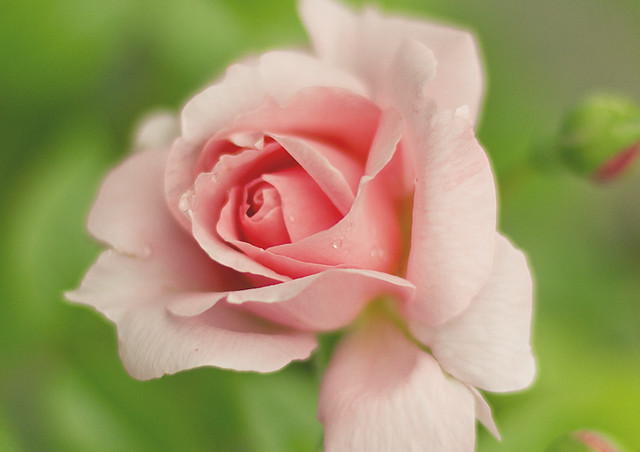 "How lovely is your dwelling place, LORD Almighty!" Psalm 84:1 NIV
One morning when a full, out-of-town day stretched before me, I wanted a taste of God's Word to begin my day. I decided to open my Bible to a random Psalm and read wherever my eyes landed. And I am so glad I did.
I opened to Psalm 84 and as I read the first verse, the taste I desired exploded into a feast. They were familiar words, but in that instant, I saw them in a new light, with a deeper understanding. My drive-through, random reading suddenly felt like a full course meal.
This psalm, this verse, was written in Old Testament times, of course, and the words "dwelling place" referred to the temple of God. But in the New Testament, where does Paul tell us God's dwelling place—his temple—is now? In us! In the hearts of believers. "Don't you know that you are God's temple and that God's Spirit lives in you?" (1 Corinthians 3:16 NCV)

So if you're a believer like me, what does this truth mean for us in the context of the above Psalm 84:1 verse? Because God's Spirit lives in us, friends, we are lovely. And not just an off-hand use of the word lovely, but lovely emphasized—how lovely. In other words, you and I are very lovely. Extremely lovely. Amazing, huh?!
I've got to be honest. I don't usually think of myself as lovely—in the physical or the spiritual sense. Too often I concentrate on the imperfections in both realms. I dwell on the warts of my shortcomings.
But I need to see myself as God sees me. Redeemed and dearly loved as one of his children. As very lovely because he lives in me. Anyone else need that reminder today?
"And we all, with unveiled faces reflecting the glory of the Lord, are being transformed into the same image from one degree of glory to another, which is from the Lord, who is the Spirit." 2 Corinthians 3:18 NET
*How has God's loveliness been shining through you lately?
*The next issue of Life Notes, my quarterly inspirational newsletter, comes out in early May. One lucky subscriber (new or current) will receive a $15 gift card to Amazon and a signed copy of my book to use personally, give as a gift, or donate to a library. Sign-up is free and to the right! (If you're on a mobile device, scroll to the bottom of the screen and click View Full Site to find it.) *Temporary problem with Life Notes sign-up. To sign up, just contact me.
*For info about my book Mother of the Bride and also my Wedding Inspiration cards, check out my Books/My Work page.