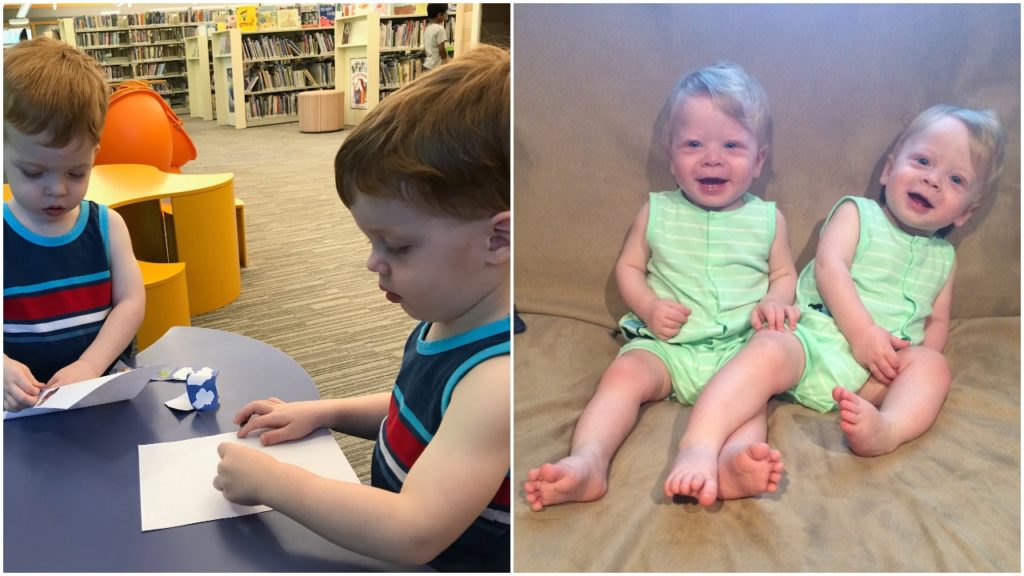 *Don't miss a special giveaway going on over on my Mother of the Bride Blog. You don't have to be a mother of the bride to win!
When the month of July rolls around each year, that means it's time for some Summer Photo Fun here on the blog. And what better kind of photo fun to feature this year than Grandson Photo Fun, right? How can I not share this kind of sweetness with you!
For those of you who don't already know, God has blessed us with TWO sets of twin grandsons! Isaiah and James are pictured above on the left (James on left, Isaiah on right) and belong to our daughter Kristin and her husband Shawn. Samuel and Silas are on the right (Silas on left, Samuel on right) and belong to our daughter Kelli and her husband Jake. Isaiah and James are now 2 ½ years old and Samuel and Silas will be 11 months old in a few days. We love these little guys beyond words. And yes, they keep us hopping!
Life is so busy for me right now—and July is always extra busy when my husband is on vacation for a few weeks—so I'm going to take a blogging  break and leave these photos of our sweet boys up here on the blog for the next few weeks. Hope you enjoy seeing these little sweethearts—and I will be back with regular weekly blog posts in a few weeks. Have a great July!
"May the grace of the Lord Jesus Christ, and the love of God, and the fellowship of the Holy Spirit be with you all." 2 Corinthians 13:14 NIV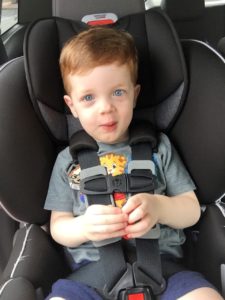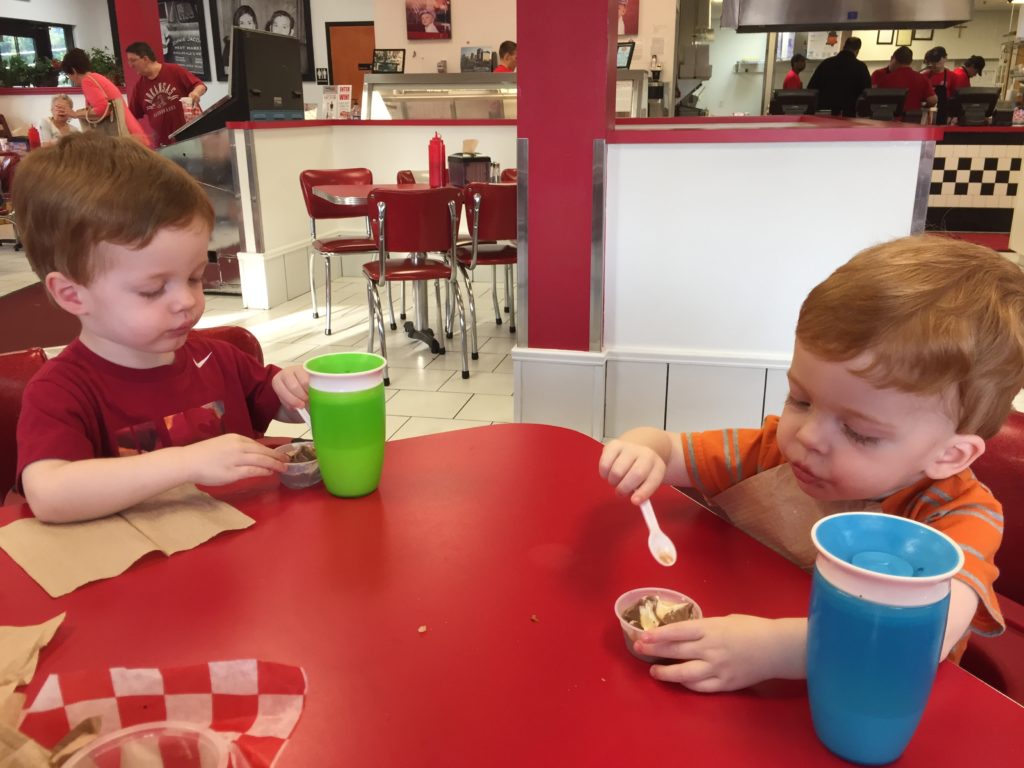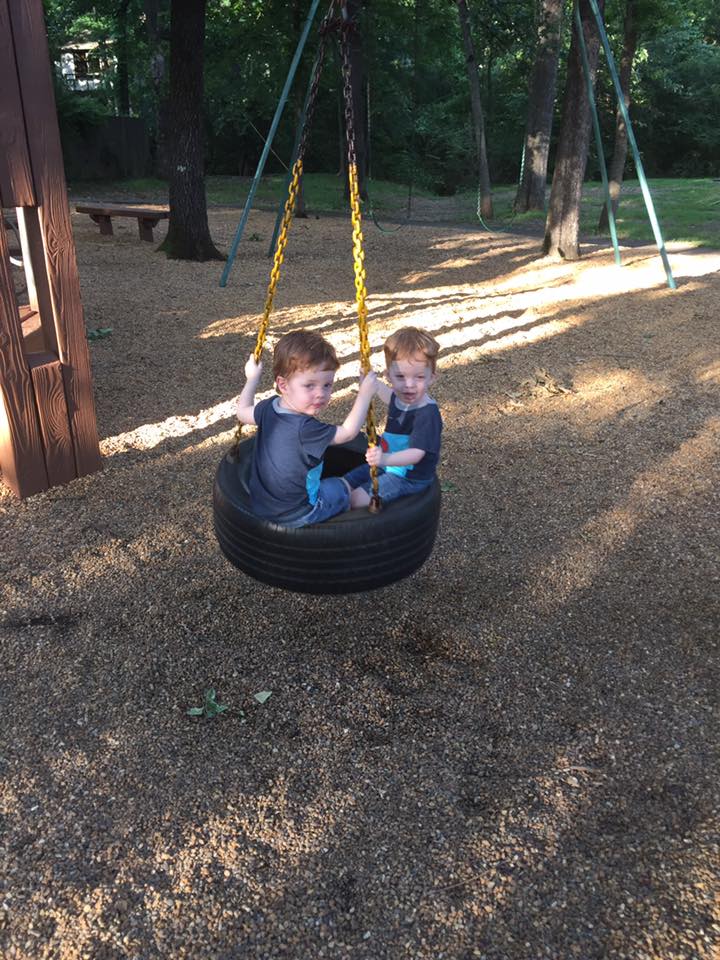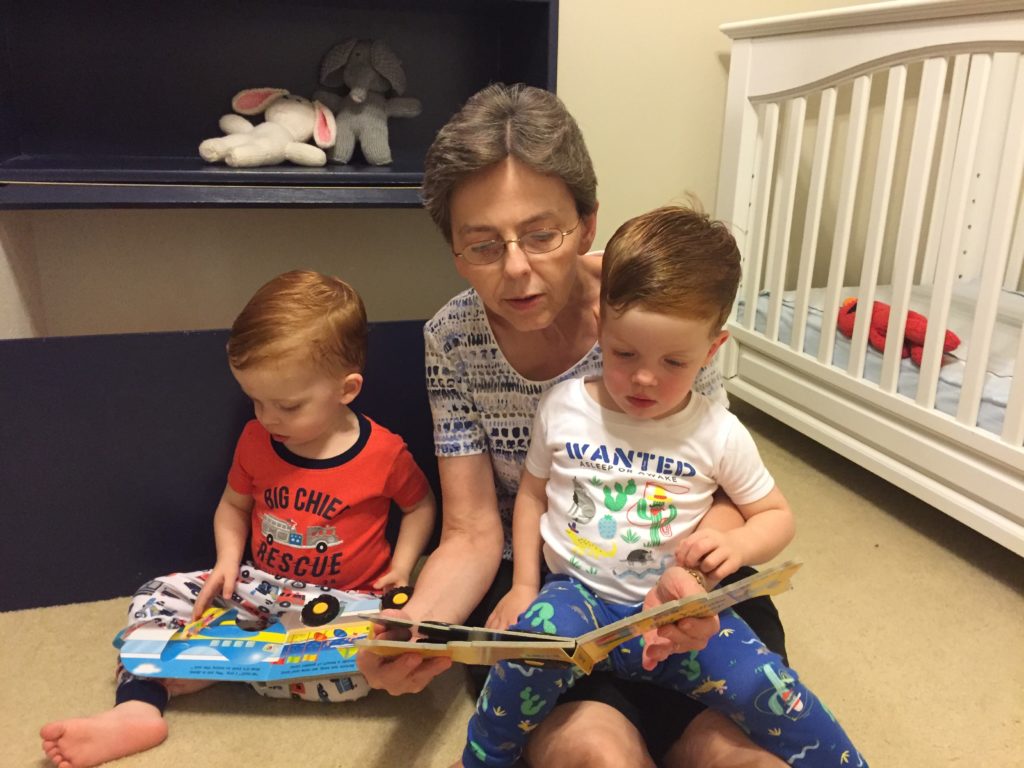 Sweet Samuel
Busy Silas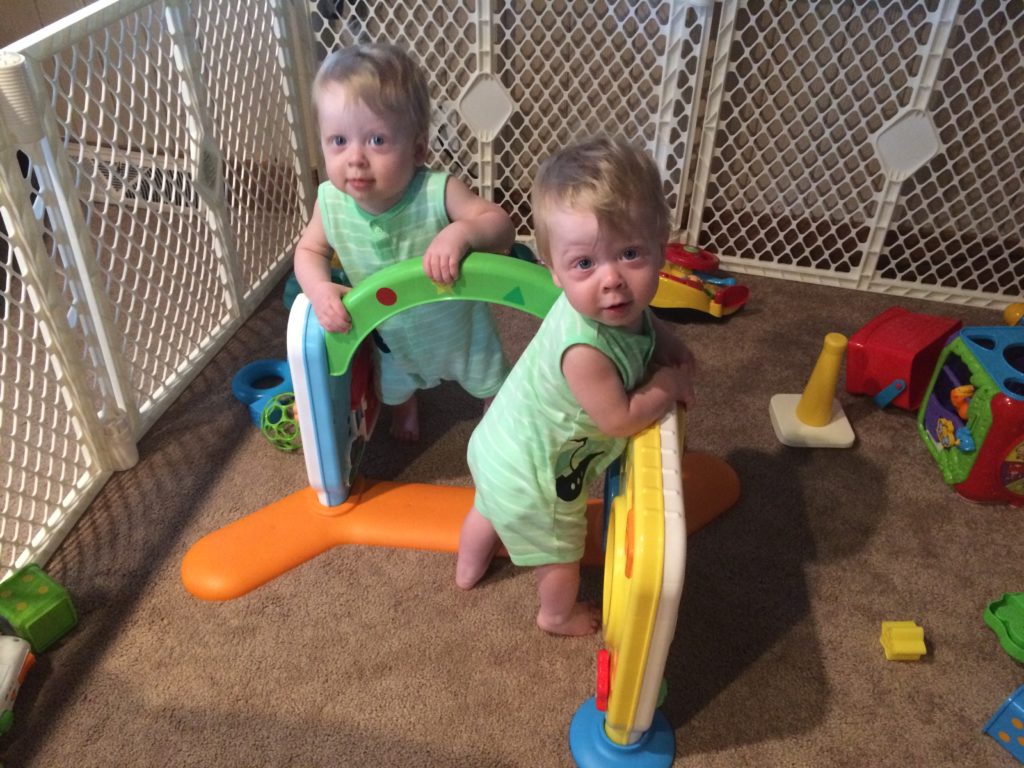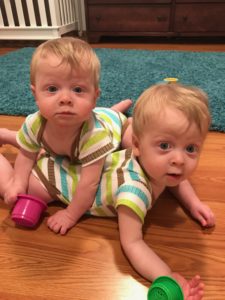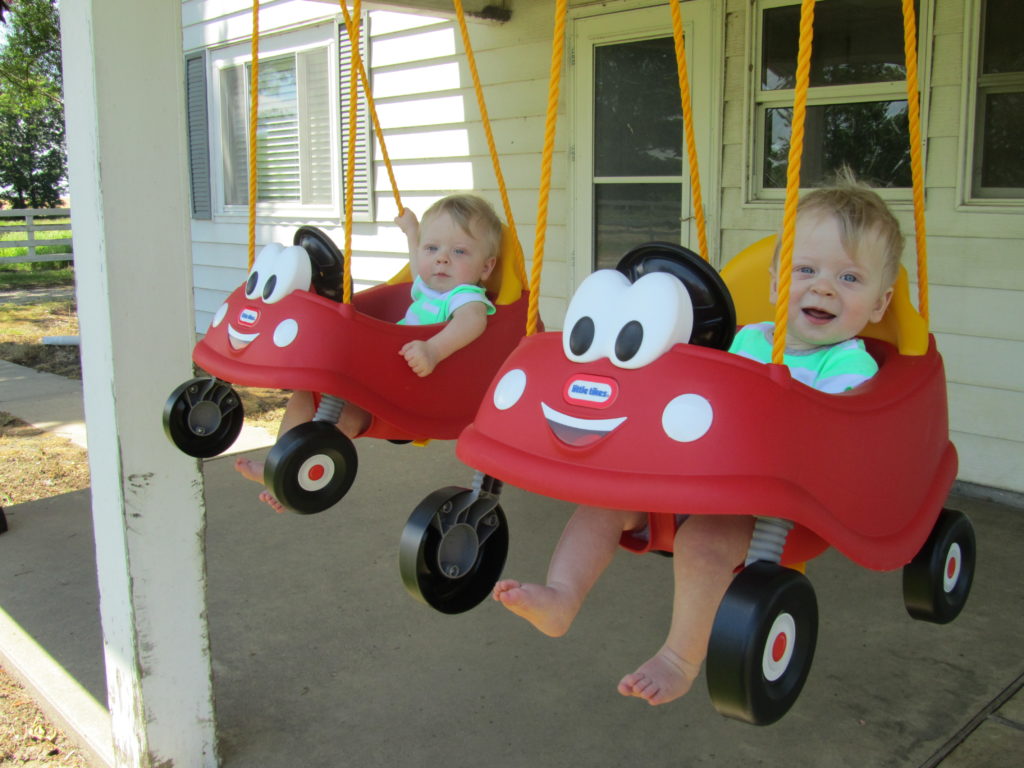 *I have some family events and travel scheduled for July. Will you be doing anything special this month?
The next issue of Life Notes, my quarterly inspirational newsletter, comes out in early August. One lucky subscriber (new or current) will receive $15 cash (summer mad money!) and a signed copy of my book to use personally, give as a gift, or donate to a library. Sign-up is free and to the right! (If you're on a mobile device, scroll to the bottom of the screen and click View Full Site to find it.)