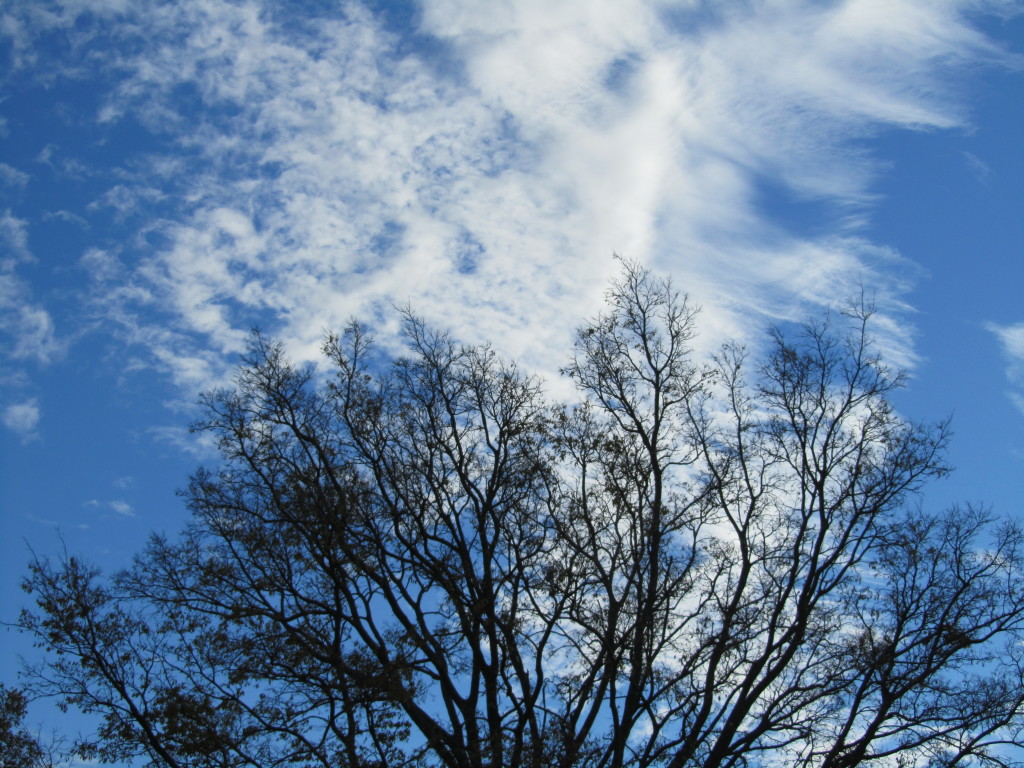 As you feast your eyes on the varied canvases God paints for us day in and day out, are you ever inspired in your own creative tendencies? I am. Words, phrases, or sentences sometimes come to mind as I stop to notice a gorgeous sky or the beauty of a perfect flower.
Below you'll find my latest poem—one example of just such inspiration. Hope it blesses you. And remember, even though you may not be a writer or an artist, each of us is creative in one way or another. Let God's beauty spark your own creative juices!
The Endless Artistry of God
Your artistry, O Lord, is endless,
your creativity without limit,
no two skies are ever the same
no two clouds identical.
Even on winter days
when the green of leafy trees
no longer dances with the sky,
you grant us a new view of beauty,
a gorgeous glimpse
of blues and puffs of white
through the dark lace of naked branches.
Never do we need to fear
continual sameness in our lives,
we can simply step outside
and discover the special treats
you craft for us each day.
Varied sights, sounds, smells
all await us as gracious gifts,
gifts of your artistry,
gifts of your unlimited creativity,
gifts of your love and power.
Oh Lord, my Lord, your artistry is endless.
"I will praise you, O LORD, with all my heart; I will tell of all your wonders." Psalm 9:1
*What artistry of God has inspired you recently?
*The next issue of Life Notes, my quarterly inspirational newsletter, comes out in early February. Sign-up is free and to the right!
*My photo