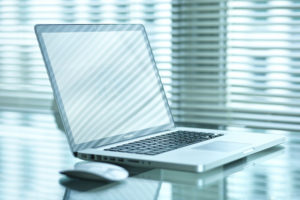 Mother of the Bride, today I have a tip to pass along to your darling daughter turned bride-to-be. And the sooner you pass it along the better. Why? She needs this tip before attending bridal fairs during the early stages of planning.
When your daughter goes to bridal fairs and wedding expos—and hopefully you'll get to go with her—she'll be asked to write down her contact info time and again. Vendors will be offering giveaways and special offers and she will need to list her contact info to qualify for them. Of course, there will also be vendors she leaves her contact info with because of her strong interest in their services.
Instead of repeatedly handwriting her contact info, tell her to bring along a sheet of small pre-printed labels that list her name, address, phone number, and email address. She will be so glad she did—and so will the vendors. From personal experience when signing and selling my books at bridal fairs, many times I can't make out some of the handwriting that is left for me to decipher.
I actually got this idea from a bride at one of the bridal fairs where I was a vendor. When she whipped out her contact info labels, I saw immediately what a huge help the labels were. I complimented her for being so well prepared and was super excited when she was the one who actually won the giveaway I offered that day. She deserved it for making life easier for both herself and us vendors alike!
So pass along this idea pronto, MOB. It will be one more time your girl thanks her lucky stars for having such a great mom!
*You might also like to read Bridal Shows—Both Fun and Practical!
*For info about my book Mother of the Bride and also my Wedding Inspiration cards, check out my Books/My Work page.
*The next issue of Life Notes, my quarterly inspirational newsletter, comes out next week. One lucky subscriber will receive a $15 gift card to Barnes & Noble and a signed copy of my book to use personally, give as a gift, or donate to a library. Sign-up is free and to the right! (If you're on a mobile device, scroll to the bottom of the screen and click View Full Site to find it.)
*Flickr photo by Aurimas Adomavicius, Creative Commons License